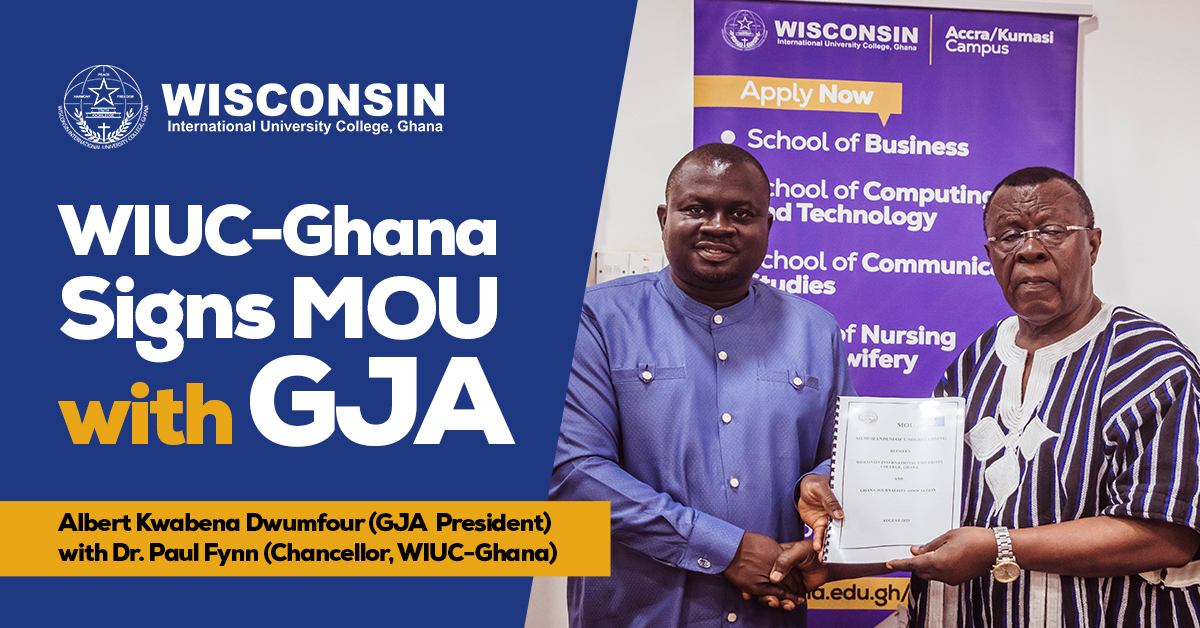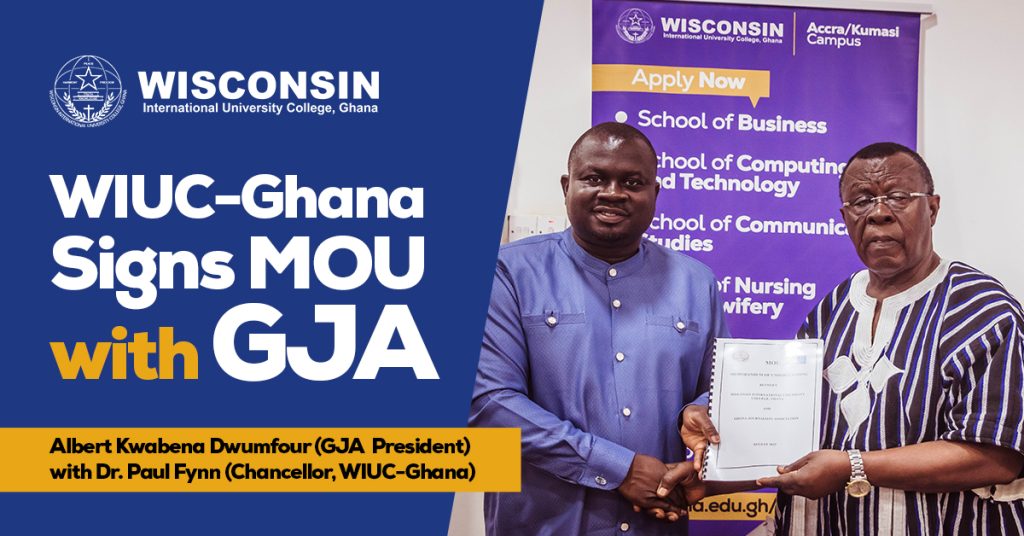 The Ghana Journalists Association (GJA) and Wisconsin International University College Ghana have ratified an agreement which seeks to offer scholarship opportunities to members of the Ghana Journalist Association which will offer them degrees in Bachelor of Art Communication Studies and Diploma in Communication Studies at the university. This ratification has come after several months of deliberation between the two institutions with the aim of improving the efficiency and quality of journalism in Ghana.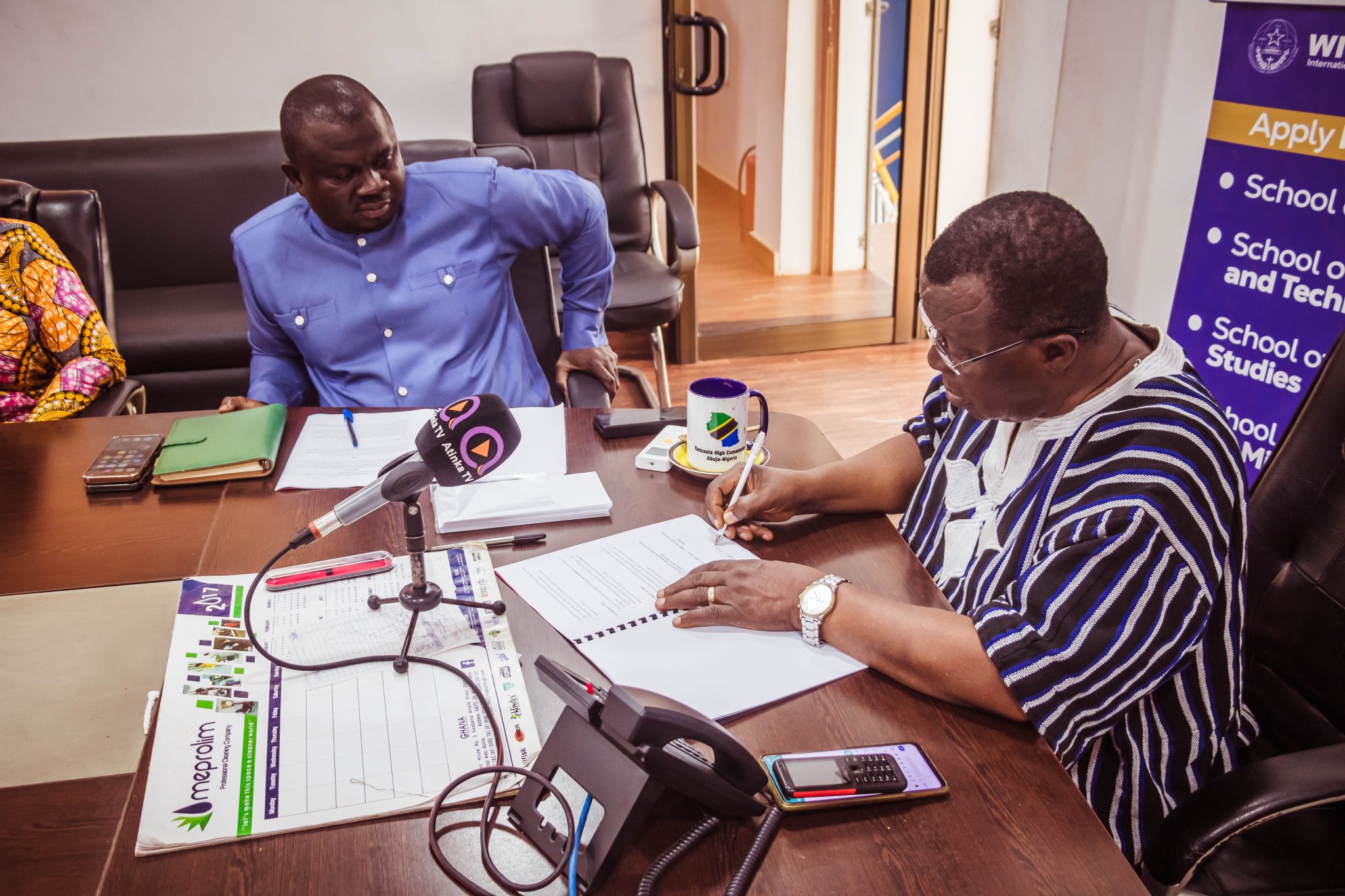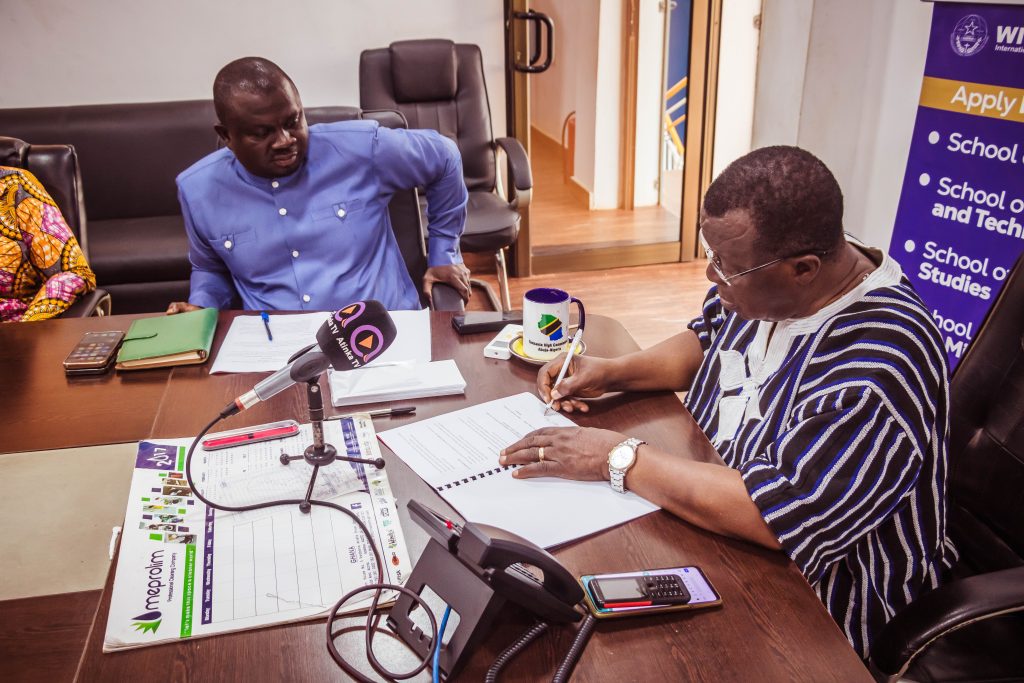 During a brief signing ceremony at the Accra campus of Wisconsin International University College, the Chancellor and Founder of the university Dr. Paul Kofi Fynn who was himself a former journalist expressed his delight at yet another opportunity to make quality higher education assessable to all, which he says has been his driving force for establishing the university. The Chancellor described the occasion as momentous while cautioning the GJA to ensure only deserving and qualified persons get to benefit from the scholarship.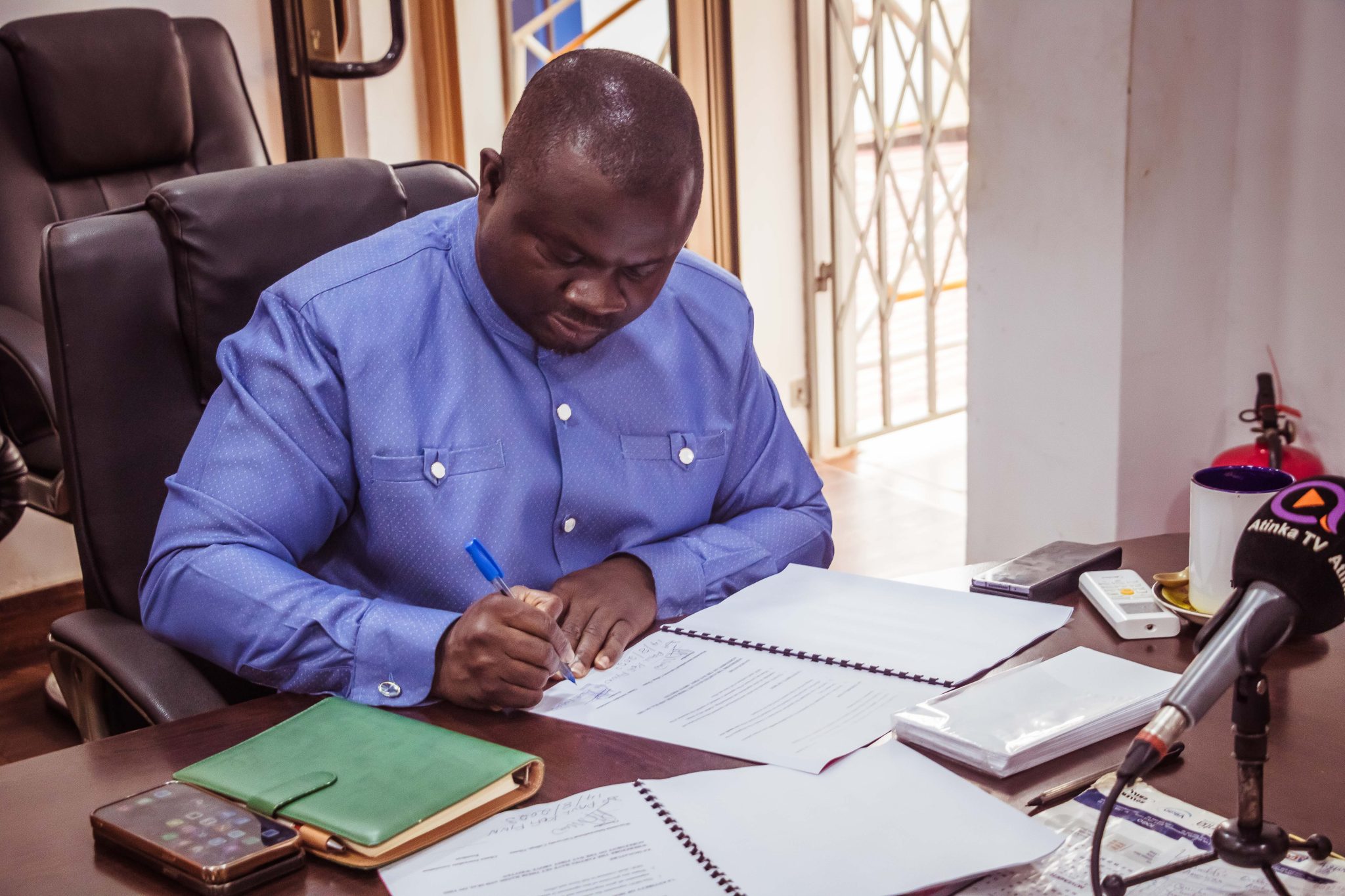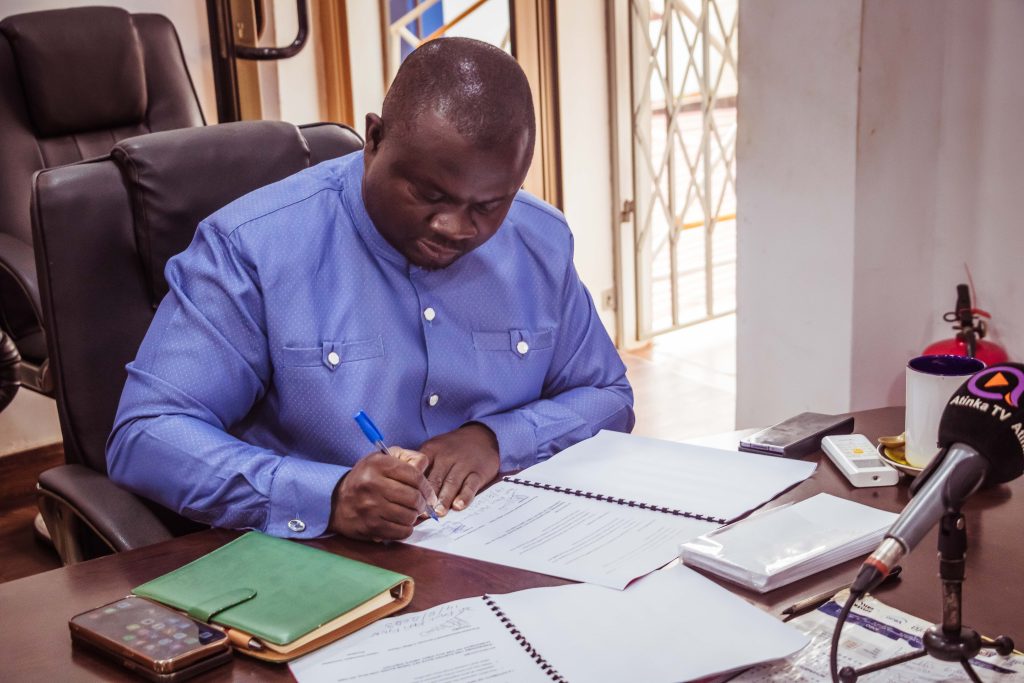 Signing on behalf of the GJA, the President of the Association Mr. Albert Dwumfour described the occasion as historic and the first of its kind and further expressed appreciation to the Chancellor of the University for fulfilling his promise adding that the GJA is determined to enhance professionalism and standards of journalists through quality training. The GJA President also reiterated the need for journalists in Ghana to strive for excellence in their profession reminding them that the tenet of journalism stands on professionalism and integrity and one way to achieve this is through quality and higher education.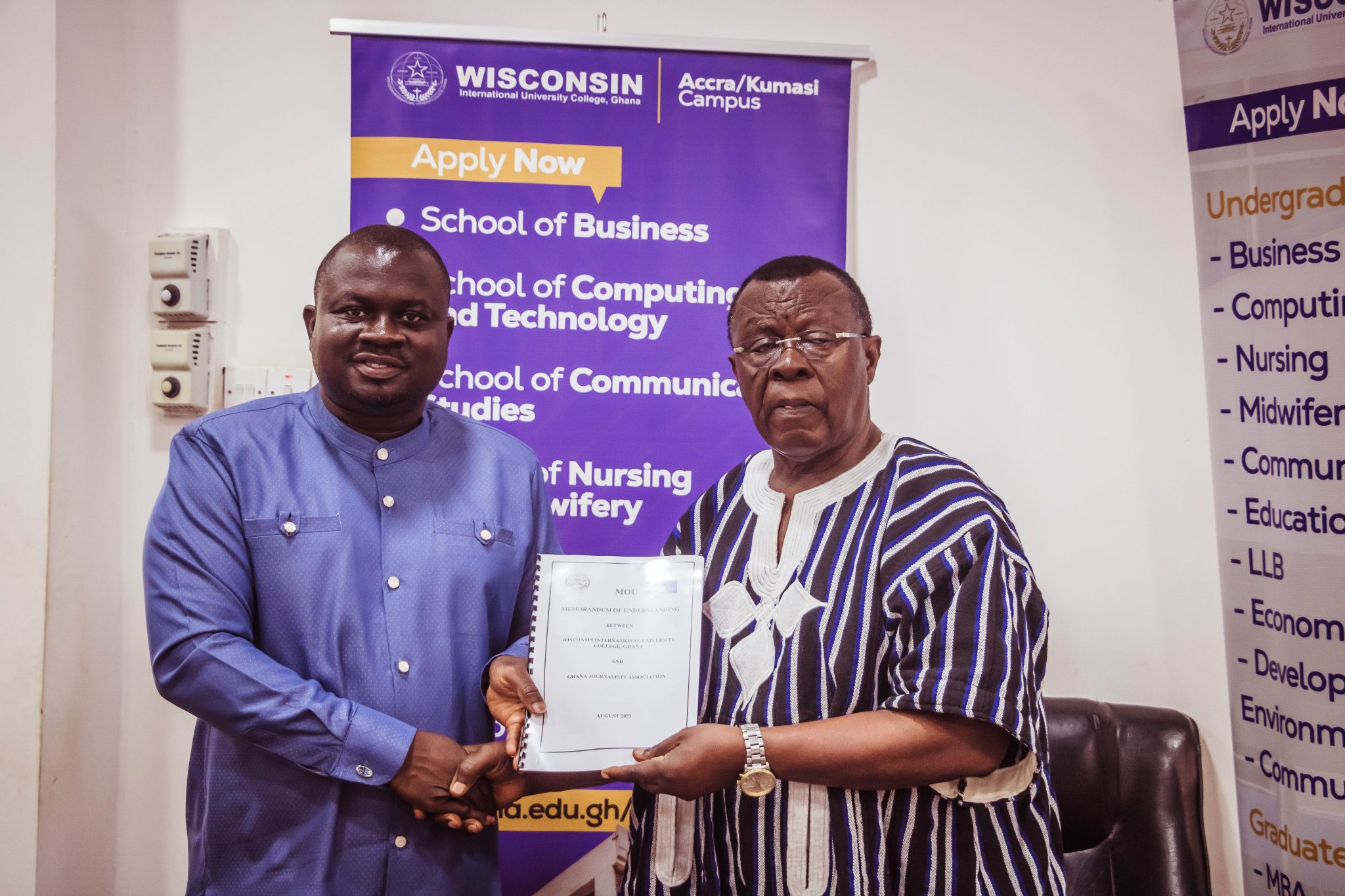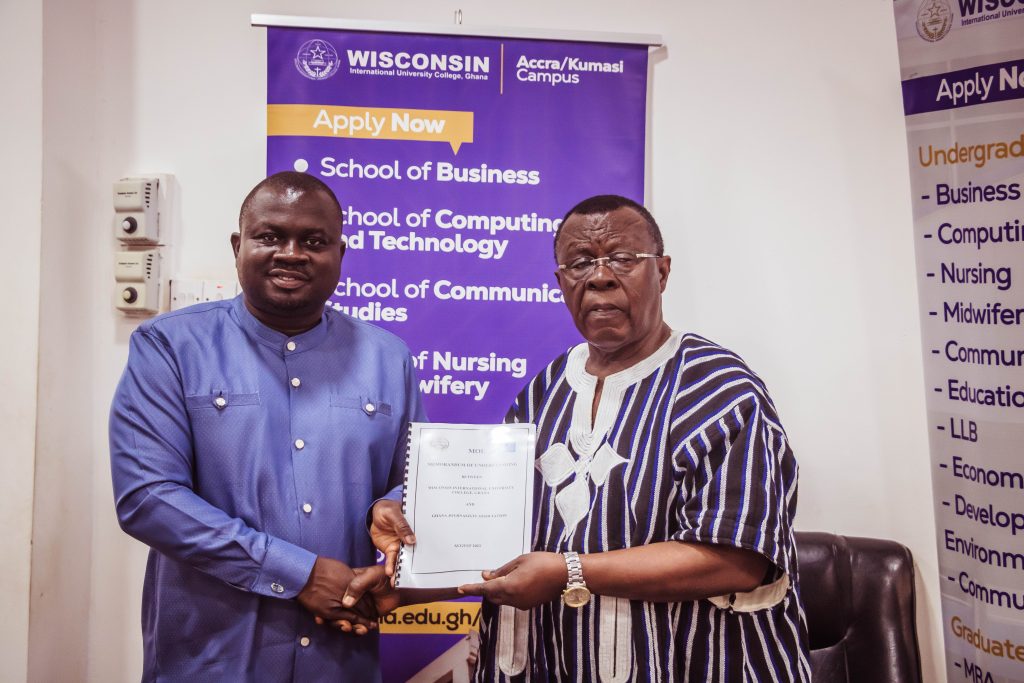 The scholarship will be in two forms. The first is a full scholarship for members in good standing who are required to apply and vetted by the Professional Development Committee of the GJA based on requirements set by the committee to ensure transparency.
The second is a partial scholarship which will also be open to members and non-members of the association.