The 2023/24 Academic Year is scheduled to begin this August 14 with the start of registration as both staff and students brace for yet another enthralling semester of rigorous academic work.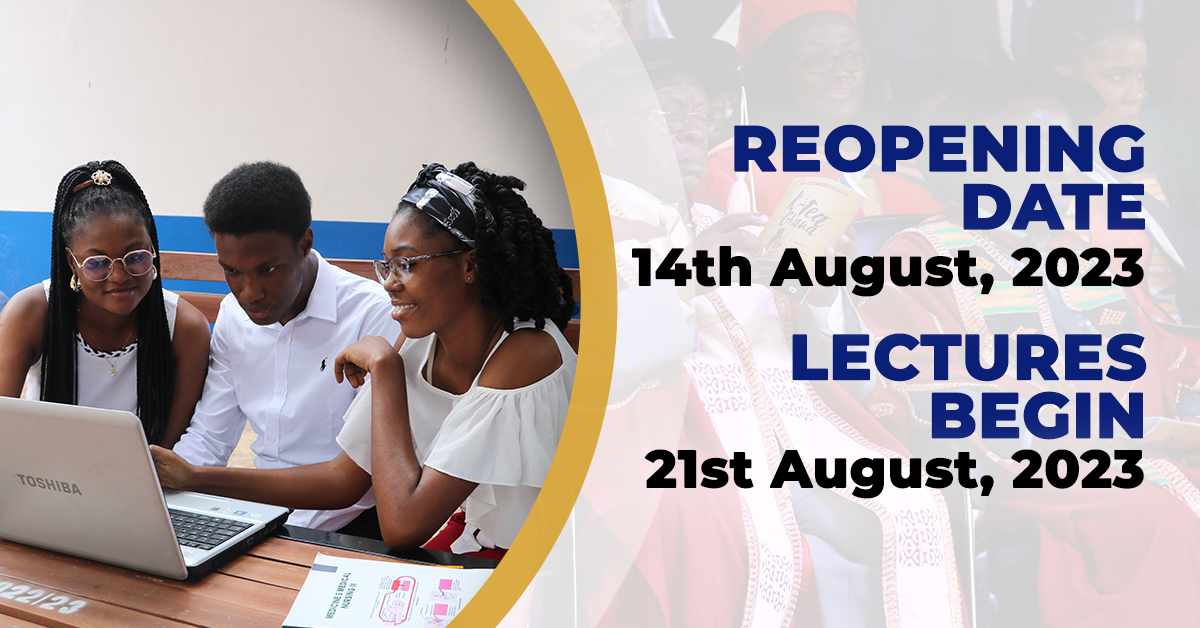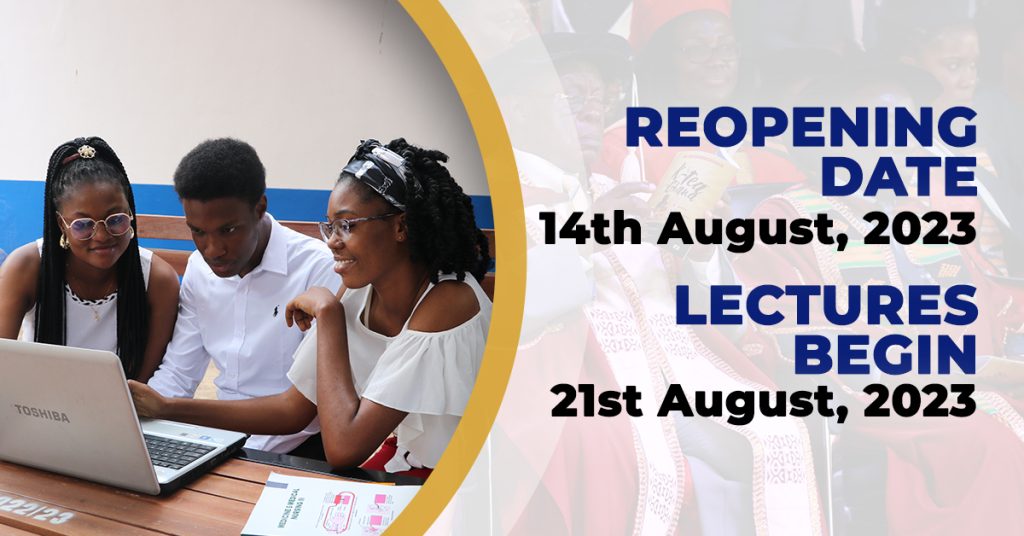 In an effort to ensure a stress-free start to the semester, the management of the university has outlined a seamless registration process for all students beginning August 14, 2023, as captured in the attachment.
Lectures are expected to commence from August 21, 2023, continuing with the innovative approach of blended mode to teaching and learning as has been the case since the height of the Covid-19 pandemic.
A novelty in this year's registration process is a compulsory medical screening of all fresh students (find details in the attachment below)
As usual newly admitted students are required to pay 75% of their tuition fee to register and activate their official student emails while continuing students are required to make a minimum fee payment of 50%.
In a communique signed by the Registrar of the university, details of orientation for freshers will be communicated in due course. Students are meanwhile reminded to strictly adhere to the registration deadlines to avoid the payment of penalties. Management welcomes and wishes new students the best as they embark on this new academic journey.