The School of Business football team emerged winners in the just-ended Inter-faculty games organized as part of activities to mark the 2023 SRC week celebration under the theme "The role of Private Universities in Reaching New Heights: Unleashing the Potential of the Youth".
Presenting the trophy to the Dean of the Business School, captain of the Business School soccer team Jason Kohu thanked the management and the SRC for a well-organized game adding that opportunities like these give students the avenue in exploring their latent talents while pursuing academic goals. The captain also said that sports was crucial for individual development and made an appeal to the management of the university through the Dean Business School to make available sports facilities on campus to attract more students into sports.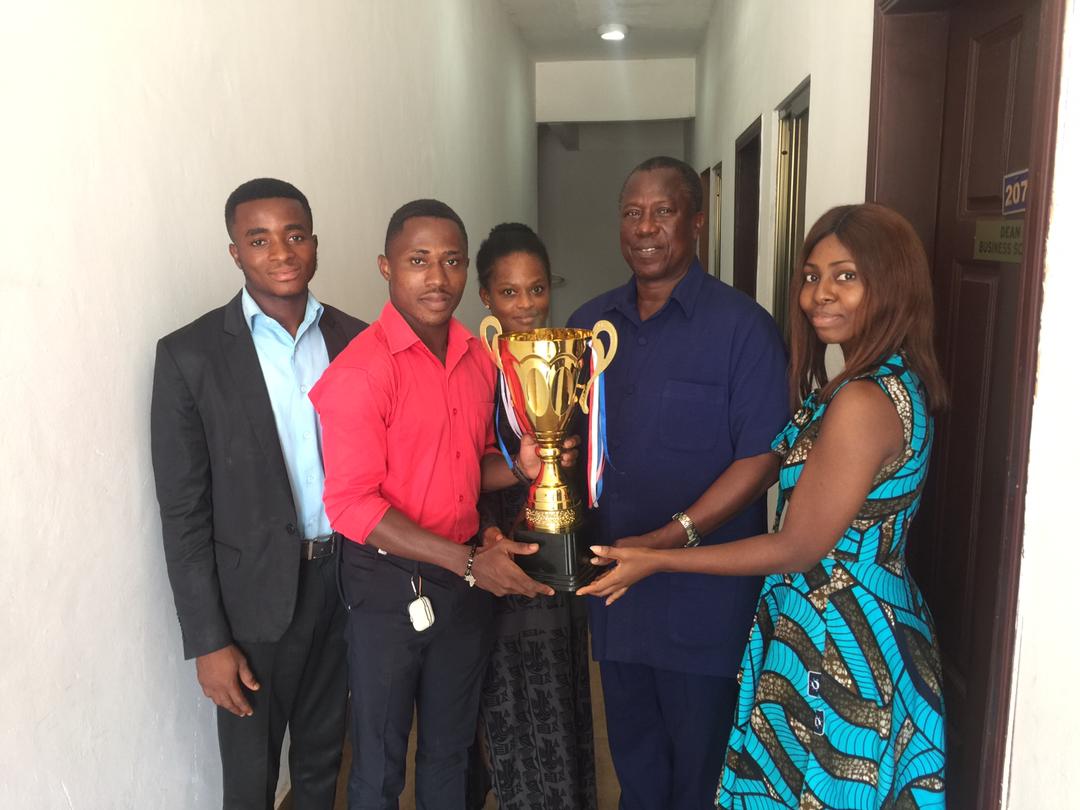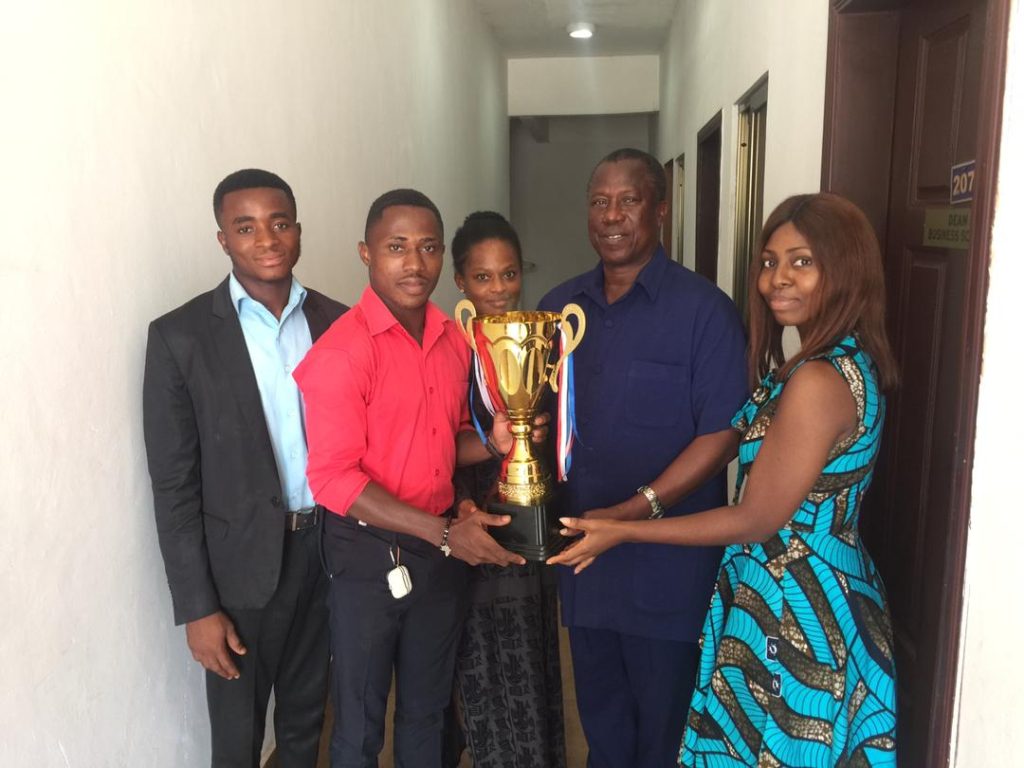 The Dean of Business School Dr. Bright Mawudor expressed his excitement upon receiving the trophy and encouraged all students to partake in extra-curricular activities in order to engender team spirit which he says is critical in building a competitive spirit; a key requirement in building a globally competitive workforce.
The 20th SRC week celebration was heralded with the official launch, followed by a health walk and medical screening, inter-hall fun games, a quiz competition, a cooking competition, and climaxed with a dinner night. The School of Business football team who were eliminated in their first match last year managed to beat the School of Computing and Technology, School of Nursing and Midwifery, and Faculty of Law in the preliminary games to win the trophy.