The Wisconsin International University College, Ghana branch of the Tertiary Students Confederacy (TESCON), the student wing of the New Patriotic Party(NPP) on Wednesday July 21st, 2021 donated six LED street lights to the university. The presentation which took place at the main Accra campus of the university comes at the back of recent reported cases of robbery attacks within the neighborhood of the university.
Presenting the streetlights in the company of some of his executives, Mr Prince Amadu Anwar Sadat a level 400 law student said the donation was a gesture by the TESCON Group as its contribution to the university towards improving the security in the locality.
Mr Prince Amadu Anwar Sadat also took the opportunity to appeal to management of the university to reconsider the ban imposed on students' party politics on campus adding that, "sometimes progressive initiatives like this go a long way to contribute not only building proactive students/graduate but also in driving the university's image and development.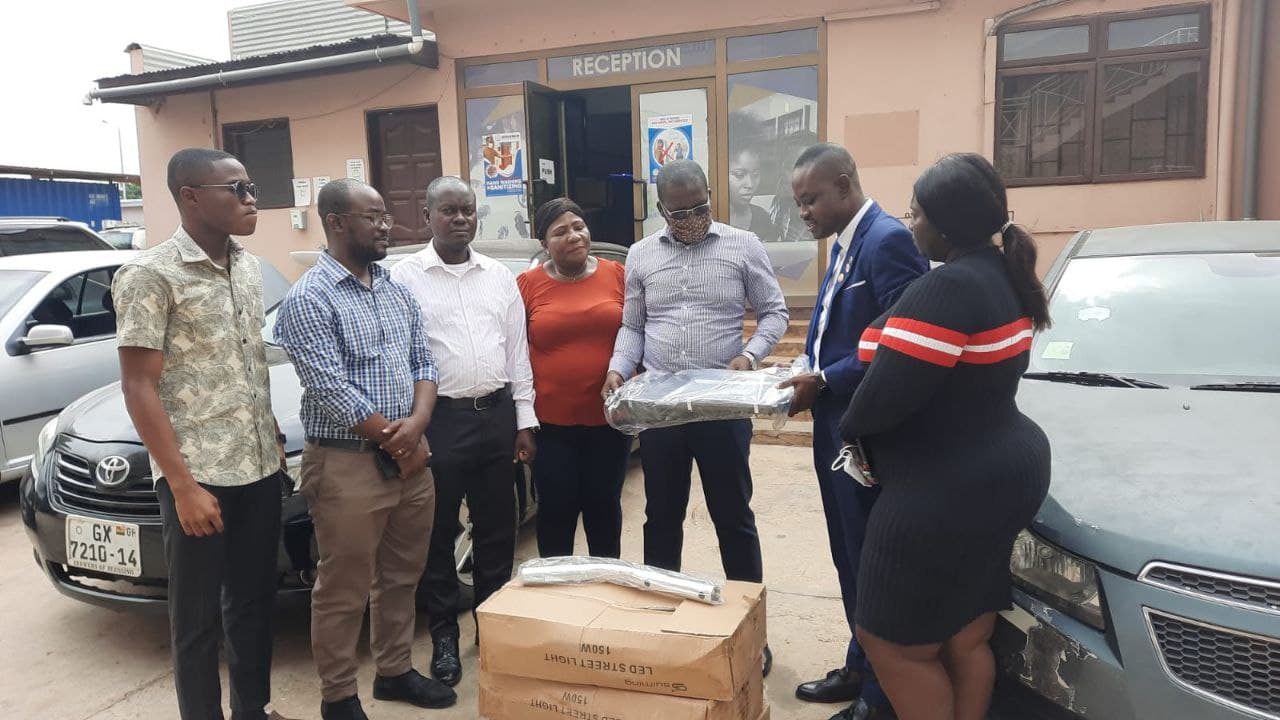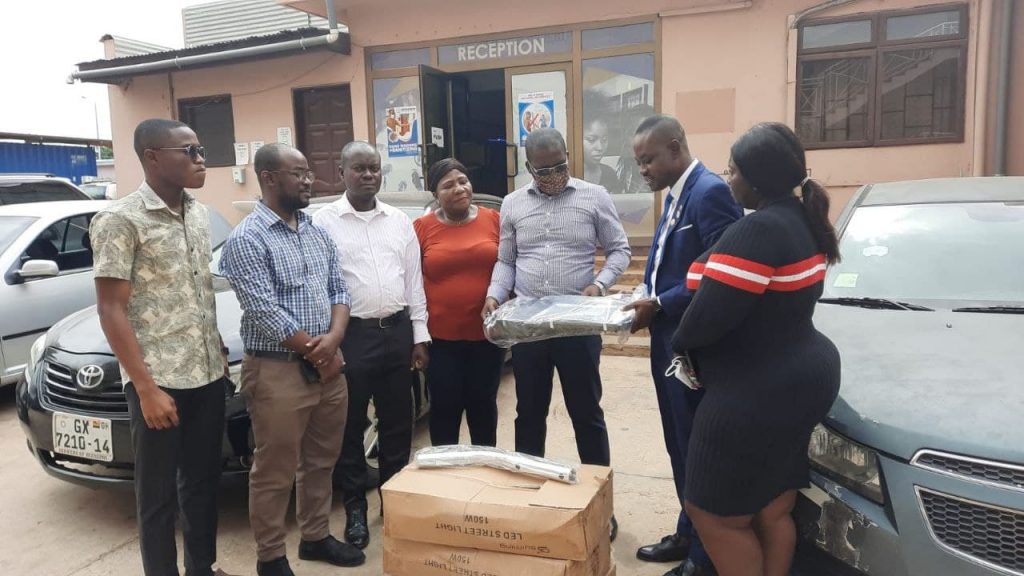 Receiving the items, Director of Public Affairs at Wisconsin International University College, Nurudeen Mohammed, expressed management's profound appreciation to Wisconsin TESCON for their kind gesture. He thanked the group particularly the president for the recent initiatives embarked on since taking office which he says have set such lofty standards for their successors, adding that "these actions have definitely projected the image of the university in many ways".
Mr. Nurudeen Mohammed promised to relay their appeal to management of the university and hope that the positive gesture shown by the group will elicit some very positive response from management.
Wisconsin International University College, Ghana located at North Legon runs both undergraduate and graduate programmes including Nursing, Law, ICT, Business, Communication Studies, Economics, MBA and more. Wisconsin is accredited by the National Accreditation Board and affiliated to the four traditional universities: University of Ghana, University of Cape Coast, Kwame Nkrumah University of Science and Technology and University for Development Studies. https://wiuc-ghana.edu.gh/ TEL: 0544853383