The National Board for Small Scale Industries under the Ga East Municipality on Wednesday June 9, 2021 held an information session at the Wisconsin International University College. The event which was attended by the students and some staff of Wisconsin University college is in collaboration with the MasterCard foundation aims at sensitizing the university community on opportunities prevalent under the "Young Africa Works" initiative which aims at transforming young individuals into successful entrepreneurs and creating dignified work for Ghana's youth.
Students were taken through processes and requirements needed to register for Young Africa Works entrepreneurship, development and employment program targeted at young people, particularly young women in Ghana.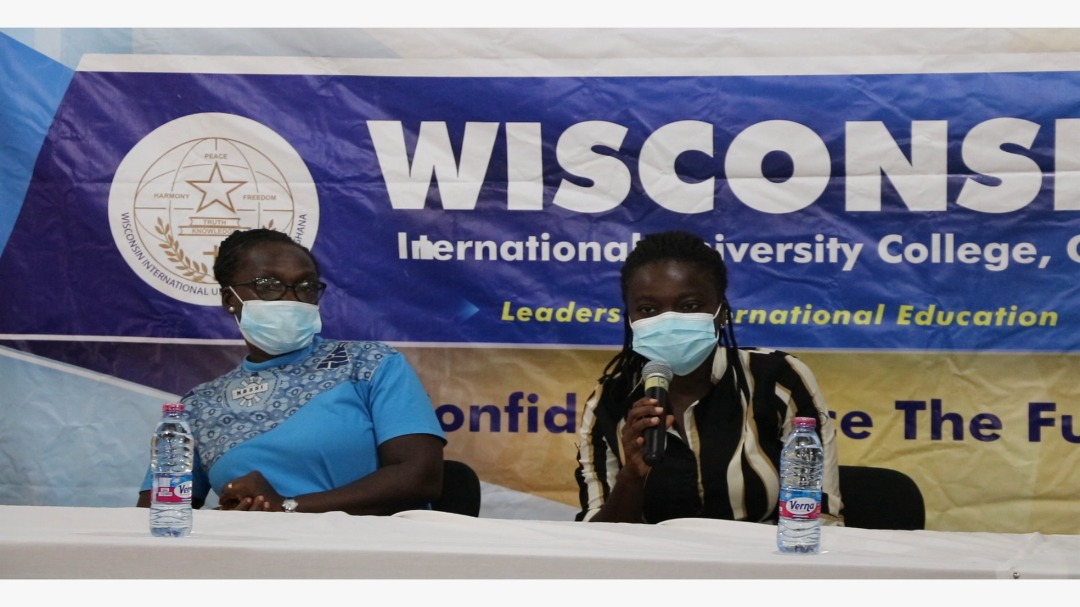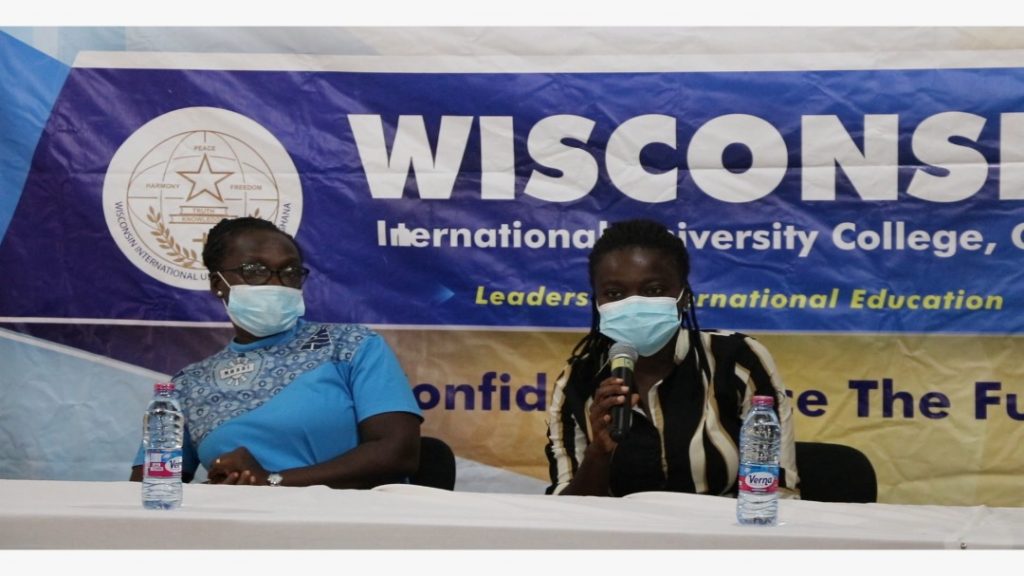 Head of the Business Advisory Unit of the NBSSI (Ga-East Municipality) Mrs. Vida McCarthy took participants through the processes required to be on the programme while encouraging students of Wisconsin to take advantage of the platform towards achieving their dreams of setting up their own businesses or scale up their already existing business. The Head of Business Advisory Unit also added that signing up for the program ensures facilitation of some processes in terms of formalizing one's business to meet best practices.
Also present was the Business Advisory Assistant at NBSSI Miss. Sarah Opoku who took participants through a presentation on the three major components of the program which are innovation, creativity and entrepreneurship, apprenticeship to entrepreneurship and MSME business acceleration in areas including Agri-business, Health and pharmaceuticals, food and beverage, transportation, arts and crafts, garments and fabrics and many more are eligible to register.
Interested students who wish to participate should contact the Career Services unit at Wisconsin University for more information.