As part of efforts to solidify the already existing partnership between WIUC-GH and Alliance Française, Wisconsin International University College-Ghana (WIUC-GH) has donated a laptop computer and a laser printer to Alliance Française d'Accra.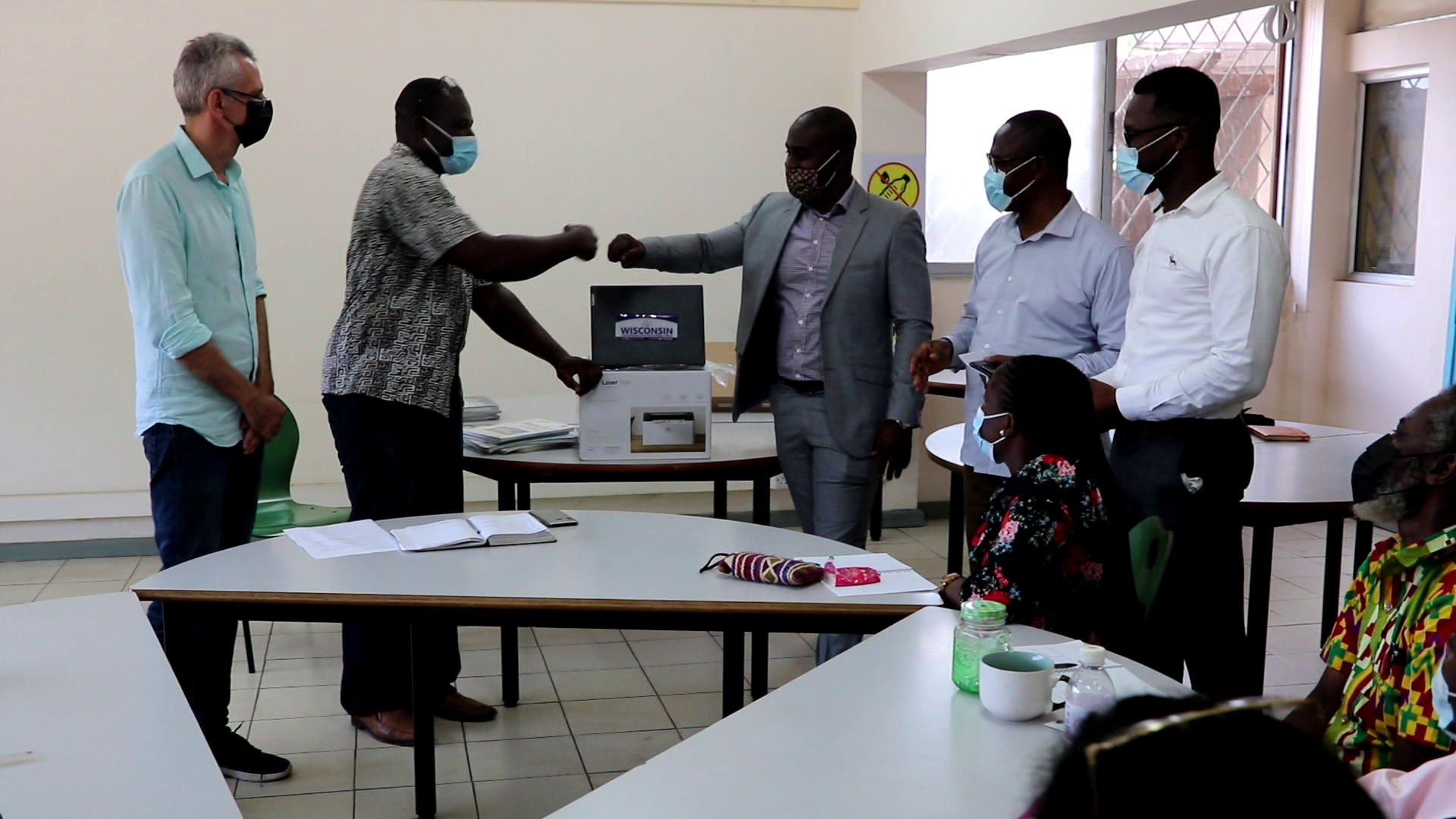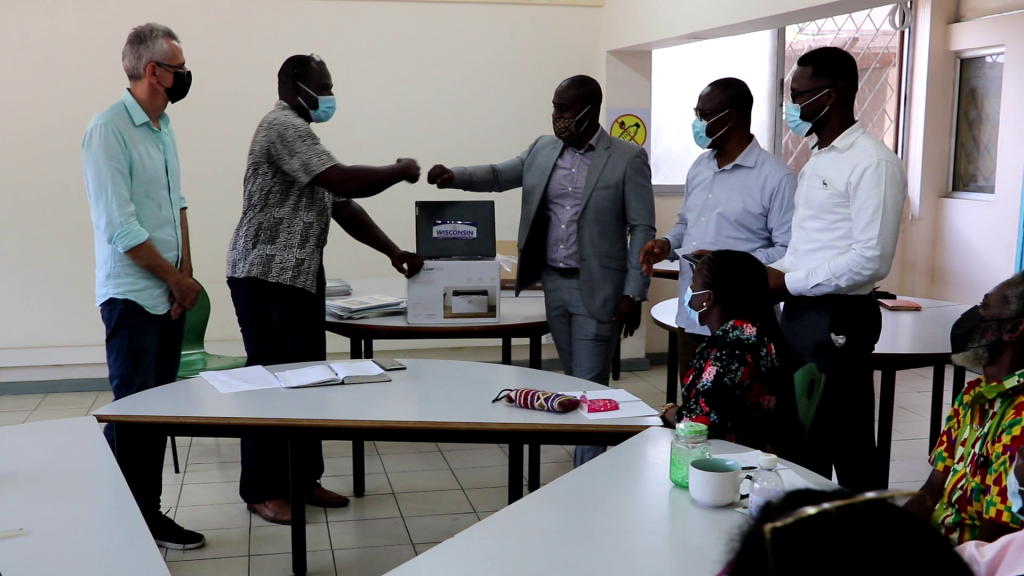 Presenting the items to the institution, Director of Public Affairs and Marketing at WIUC-Gh Nurudeen Mohammed expressed the university's gratitude for the prolonged relations between the two institutions. He also commended Alliance Française for maintaining the high standard in teaching as exhibited in the foreign students who come to WIUC-GH to study various degree programmes saying "students from Alliance Francaise in particular exhibit deep knowledge awareness".
Director of Alliance Française Mr. Emmanuel Labrande expressed utmost appreciation to Wisconsin International University Ghana for its kind gesture and hoped that such collaboration amongst both institutions will continue to grow. Mr. La Grande added that his outfit was aware of the existence of the relations with Wisconsin in terms of the numerous students who enroll at WIUC-GH after their English training. He further assured that this collaboration will be strengthened by the gesture shown by Wisconsin.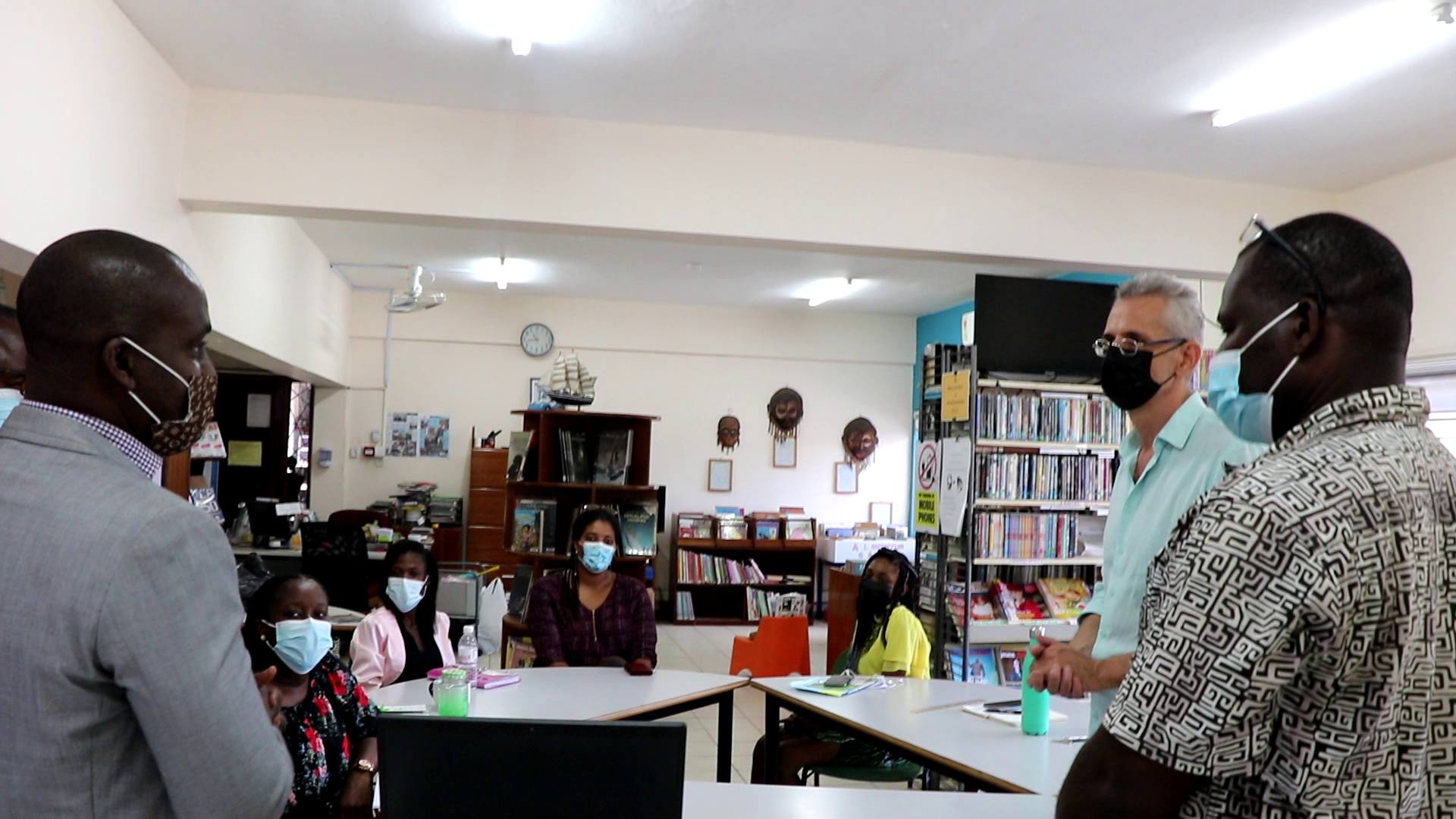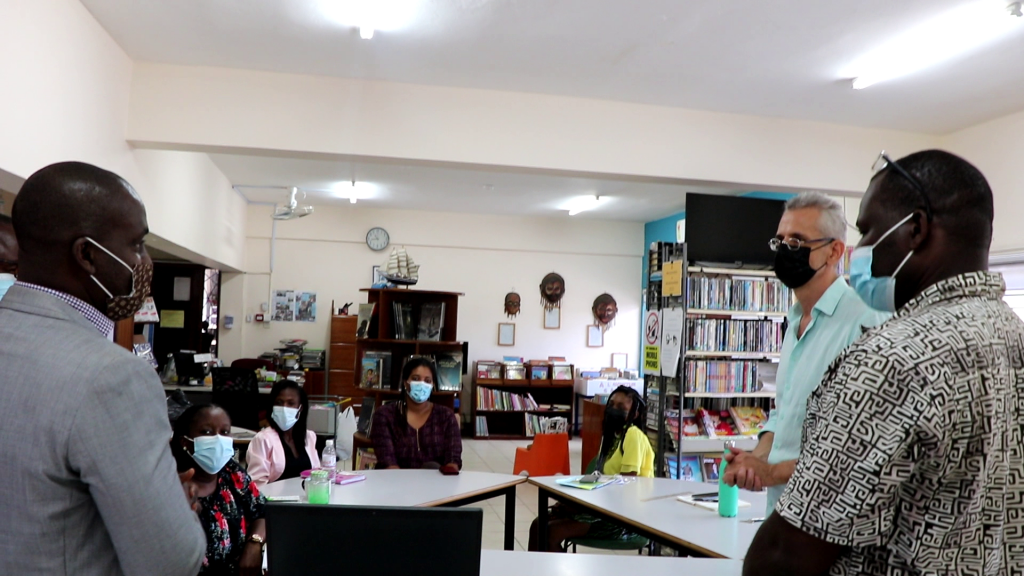 Also in attendance was the Head of Translation Miss. Claudia Lamptey, Coordinator of English Proficiency Studies Benjamin Sarfo as well as other members of the Executive Board.