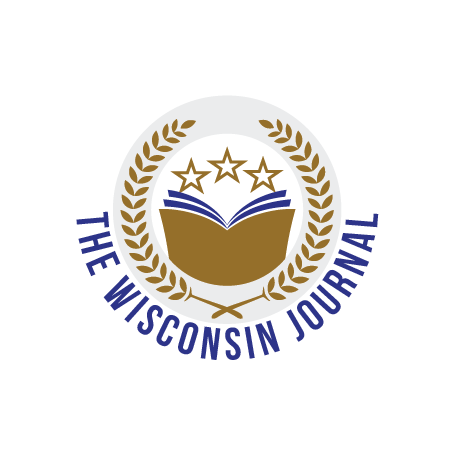 Annan, N. K, Mensah, S.A., & Barnor, J.N.B. (2023)
Abstract:
The study aimed at expanding the literature on parody and fraud by examining the dark side of parody accounts. To this end, we adopted a qualitative approach by interviewing twelve former and six active parody account handlers. Further we also covertly engaged fraud parody accounts while also entreating individuals who have had interactions with such people to voluntarily provide screenshots to unveil their modus operandi. We further adopted Miles and Huberman's Qualitative Data Analysis Interactive Model to analyse data. Findings from the study indicate that parody is an essential part of the social media ecology with clear guidelines in the creation and management of such accounts. While individuals take advantage of this provision to build brands for themselves, others also ride on the anonymity provided by such to engage in fraudulent activities. This study deviates from previous studies on parody accounts as a satirical tool in politics and crisis to study the phenomenon in relation to fraud. Lastly, considering the scarcity of literature in this stead, this study serves as a starting point for researching the area of parody social media accounts and fraud.
Keywords:
Parody; Social media; Fraud; Twitter; Covert Research; Deceit
Agyei-Ababio, N., Ansong, E., & Kudjo, P. (2023)
Abstract:
Digital economy – the use of information technology in all aspects of the economy to support business processes – has become essential for the growth of many economies. Governments, especially in developing countries are now adopting the use of technology in their operations. This study sought to explore digitalized processes in revenue mobilization in Ghana. The research investigated the information technology solutions that have been used in revenue mobilization in an emerging economy. The study used a qualitative case study as a methodological stance. Data was collected from the Ghana Revenue Authority (GRA), the agency in charge of revenue mobilization in Ghana. The findings of the study revealed that the information technology underpinning revenue mobilization in Ghana currently is known as the Total Revenue Integrated Processing System (TRIPS) which has recently been launched and deployed in many GRA offices to support tax administration. TRIPS supports a total regime of revenue collection and management including all direct and indirect taxes with its series of processing modules designed to support the business needs of the Ghana Revenue Authority (GRA). The study contributes to the literature on Information Systems and revenue mobilization, which has seen very few studies conducted in Africa, especially in Ghana, and hence calls for more future studies on the use of e-revenue systems in developing countries.
Keywords: Digitalization; electronic revenue mobilization; E-government; Emerging economy; Total Revenue Integrated Processing System.
Kpodo, D.A., & Atsiatorme, L.D. (2023)
Abstract:
Chemical liquid wastes are generated as a result of teaching and research activities in science educational and science research institutions. It is however not immediately clear how these chemical liquid wastes are treated by schools and educational research institutions before they are discharged into drains. The study explored to what extent, chemical liquid waste was managed in the senior high schools and some research institutions in the Accra Metropolis. Again, the study sought to establish the means of disposal of chemical liquid waste in educational and research institutions in the Metropolis, and also ascertained the policy guidelines of the GES and GAST on the management of chemical liquid wastes in senior high schools in the Metropolis. The study which involved thirteen (13) Senior High Schools and five (5) educational research institutions employed a descriptive research design with questionnaires as instrument for data collection. The study revealed that chemical liquid waste was not properly managed from the institutions and recommends development of Educational Chemical Waste Management Guidelines by the GES and GAST and the monitoring of liquid chemical wastes generated by universities and research institutions by EPA.
Keywords: Chemical Wastes; Educational Institutions; Environmental Protection Agency (EPA); Ghana Association of
Science Teachers (GAST); Ghana Education Service (GES); Research Institutions.
Dhedheya, I., Dube, S.S., & Sanders, I. (2023)
Abstract:
Geographic Information System (GIS) can be used to enhance service delivery in local authorities through exploiting geographical features on the earth's surface to efficiently and effectively manage, plan and maintain infrastructure. The proliferation and implementation of GIS has rapidly advanced in developed countries where as in developing countries, the utilisation of spatial technologies has proceeded at a slow pace. The goal of this research was to develop an adoption framework for GIS that can be employed by developing countries culminating in the delivery of quality service to ratepayers. The triangulation research design, which is the use of more than one approach for the investigation of the research questions, was used in this research. Data was analysed using content analysis that identified the emerging themes as well as SPSS for the quantitative data component. The study revealed that there is a link between GIS utilisation and service delivery. A proposed GIS adoption framework that was informed by research findings and literature review/documentary analysis of archival records was then developed. The proposed adoption framework has five important components that need to be addressed for the successful adoption of GIS in local authorities in developing countries. Recommendations on how local authorities in developing countries can successfully adopt/ implement GIS technology were made. Chief among the recommendations is for the local authorities to adopt e-governance, which has become a prominent and critical success factor as well as an important global element in the ease of doing business.
Keywords: GIS; Adoption Framework; Spatial Data; Local authorities.
Armah, I., Ansong, E., & Lartey, E.N. (2023)
Abstract:
This research examined how courier companies in Ghana use service assurances in their operations while serving consumers. It investigated how service reliability, responsiveness, certainty, and empathy impact customer satisfaction. In this study, a quantitative research technique was applied. Questionnaires were given to 120 customers from 10 Ghanaian local courier businesses to get first-hand information on internal procedures and consumer impressions of service guarantee. Correlation and regression analyses were used to investigate the impact of a variety of service quality parameters on customer satisfaction. All the traits, including reliability, responsiveness, certainty, and empathy, were found to be positively associated to customer
satisfaction. Again, the study found that courier companies in Ghana lack a systematic way to track the efficiency of their service guarantee initiatives, relying instead on user feedback. Furthermore, these Ghanaian courier firms concentrated on breakdowns while ignoring time and human mistakes, which account for most reported failures. Customers' reluctance to complaining says companies should take the initiative and respond to complaints swiftly. To improve their service, guarantee efforts, and ensure customer satisfaction after a service failure, couriers should create an automatic invocation guarantee policy and ensure that they monitor and respond to customer complaints.
Keywords: Service guarantee; Customer satisfaction; Service quality; Courier services.
Mensah, K.A., Ahiaxonu, E.E., & Twum, E. (2023)
Abstract:
The competitive nature of the 21st century business world has made it necessary for organizations to reconsider their approach in business operations likewise the structures with which they render their services. Hence, it has become a must for them to be flexible and adapt to changes in all their operations to enhance the performances of their employees with the ultimate goal to stay competitive as an organization. Using the Ghana Broadcasting Corporation as a case study, this study evaluates organizational change and its effect on employee performances. With convenience sampling, structured questionnaires were used to collect data from 278 respondents. Descriptive statistics and linear regression were used to analyze the data. The study showed that organizational changes done by the Ghana Broadcasting Corporation were primarily characterized by the establishment of new divisions that are capable of producing whatever the market require, peer-examination of the culture and habits of workers, and changing technology to suit business needs and technological advancements. Results also showed that together, structural change, strategic change and technological change contribute significantly to change in employee performance. However, findings made from examining the degree of these effects showed technological change as having the highest effect. This was followed by strategic change and structural changes accordingly.
Keywords: Employee performance; Organisational change; business strategy; media; public sector.