The Faculty of Law at Wisconsin International University College Ghana (WIUC-Ghana) has organized a memorial lecture in honor of Professor Samuel Date-Bah a distinguished Ghanaian jurist themed "Copyright Law in the Age of Artificial Intelligence: Challenges and Prospects in Ghana".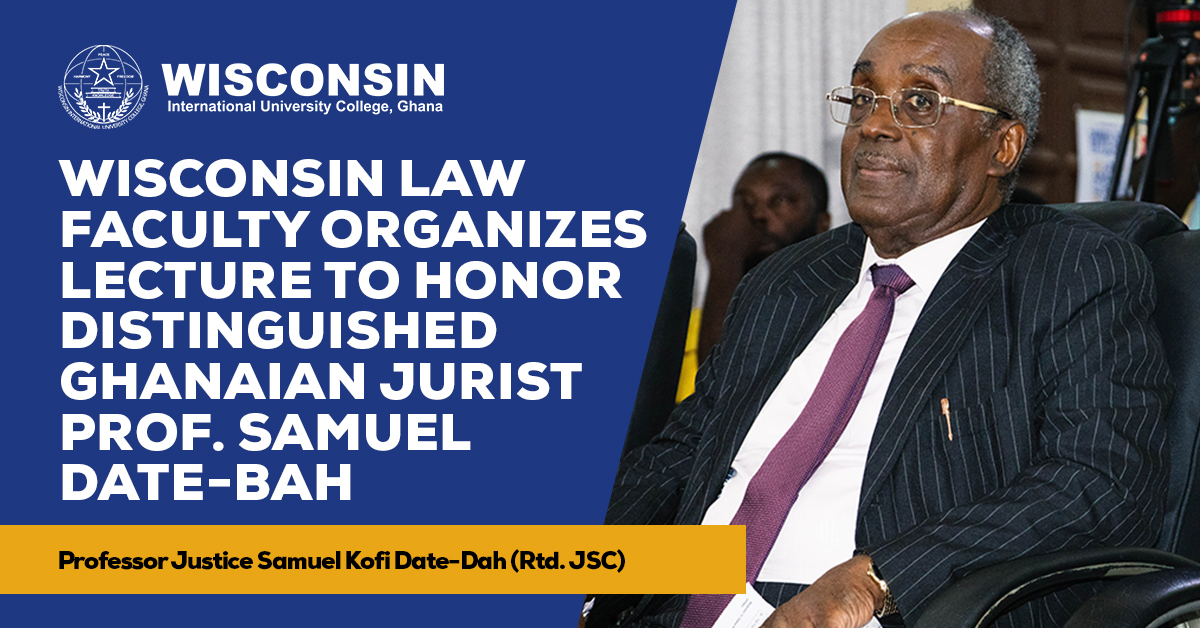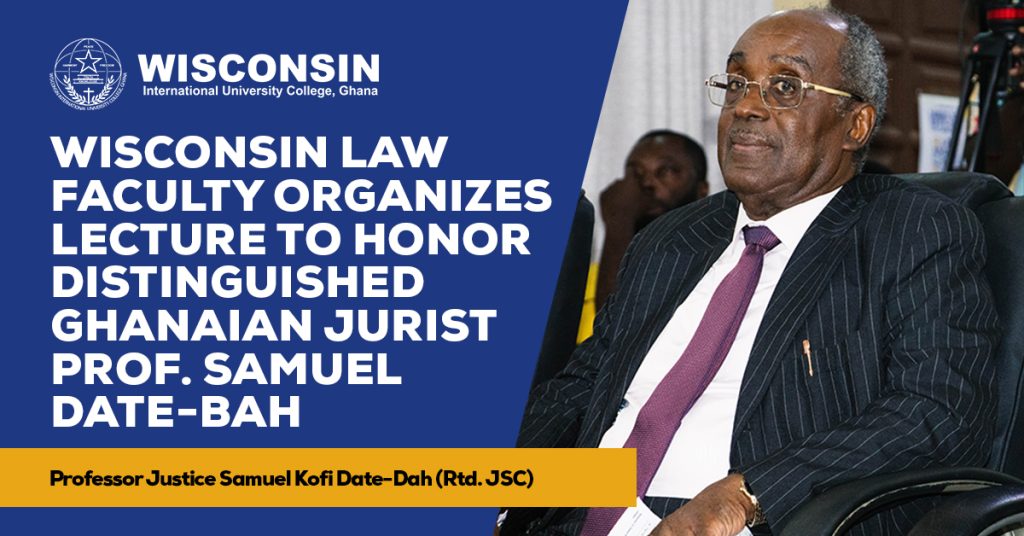 During the event, the President of Wisconsin International University College Ghana Prof. Obeng Mireku, paid tribute to Professor Justice (Rtd) Samuel Kofi Date-Bah for his exceptional contributions to the field of law. He described Date-Bah's dedication, profound knowledge, and commitment to excellence in both academic pursuits and Supreme Court jurisprudence as leaving an enduring mark on the legal profession in Ghana and beyond. Professor Obeng emphasized the importance of such intellectual discourse, as it allows policymakers and stakeholders to collaboratively navigate the intricate intersection of law and technology. This collaboration he said will ensure that the legal frameworks of today remain pertinent and adaptable in the face of rapid technological advancements.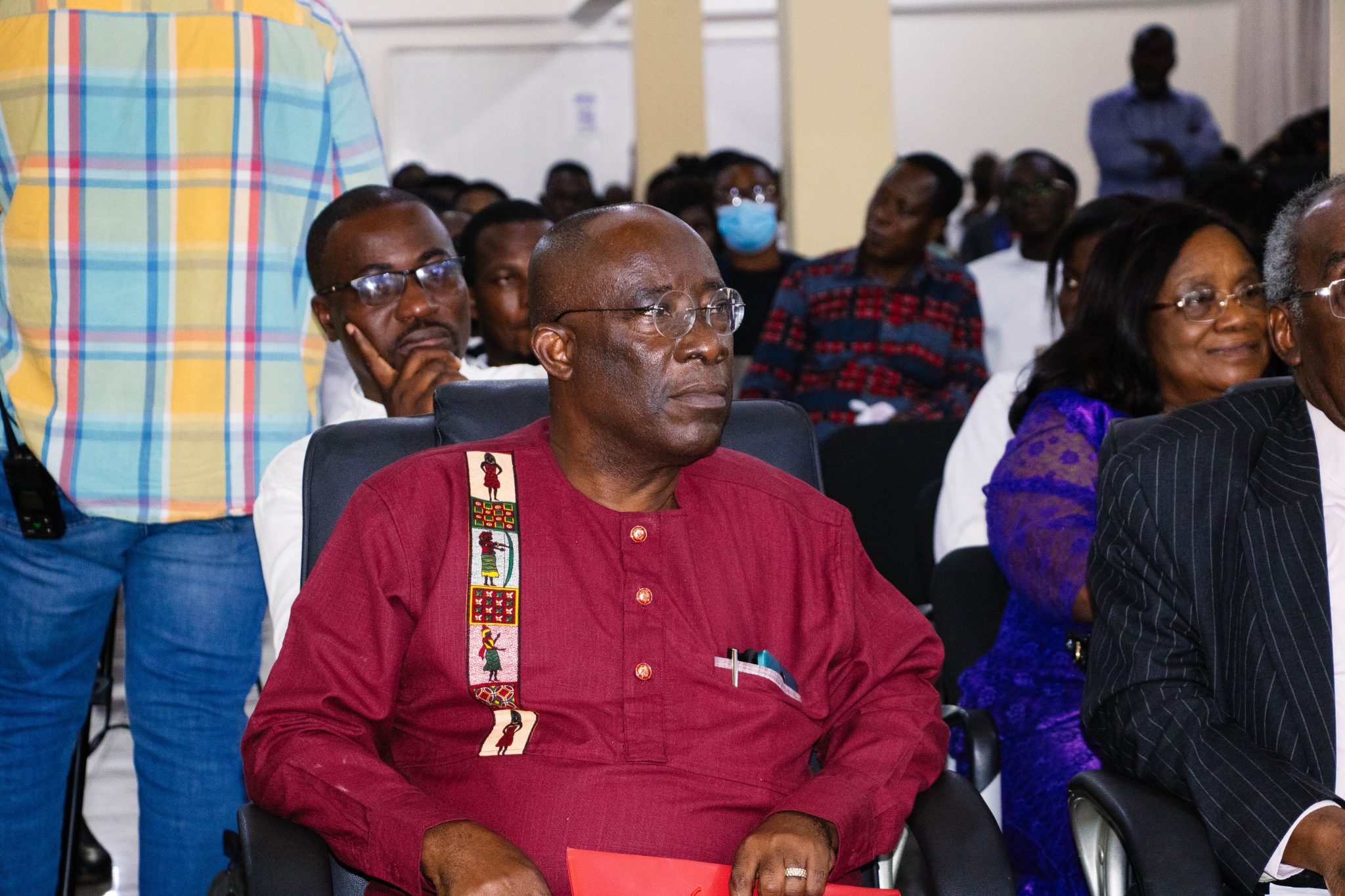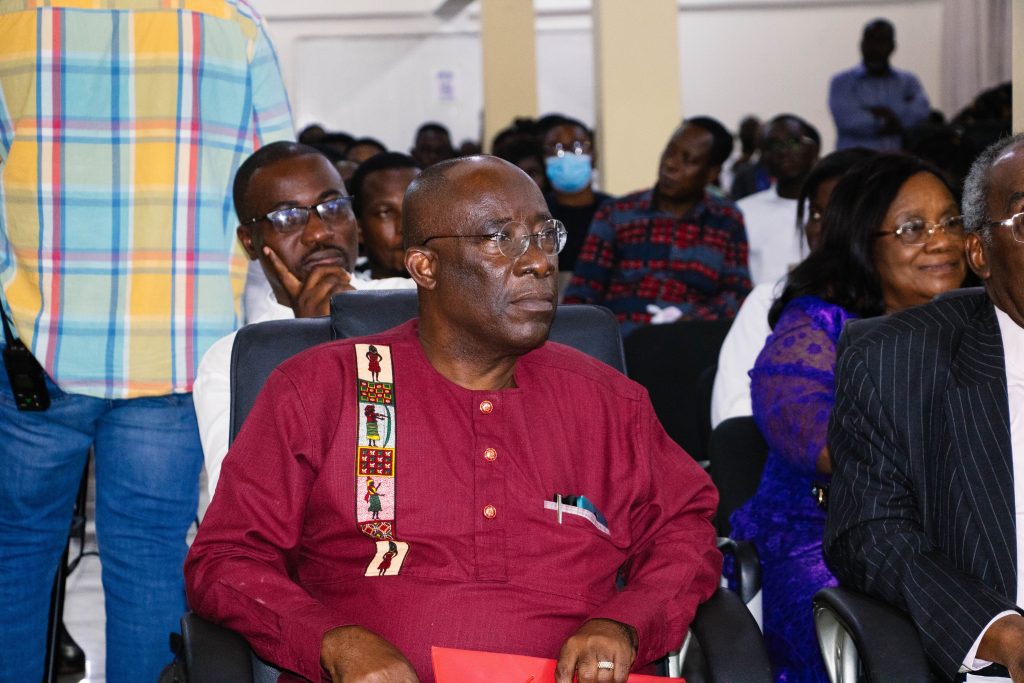 In his keynote address the Dean of the Faculty of Law Ghana Institute for Management and Professional Administration (GIMPA), Dr. Agyeman Budu, highlighted the pressing need for Ghana to update its copyright framework to accommodate AI-generated content. This challenge, he noted, is not unique to Ghana but is a global concern that many jurisdictions face.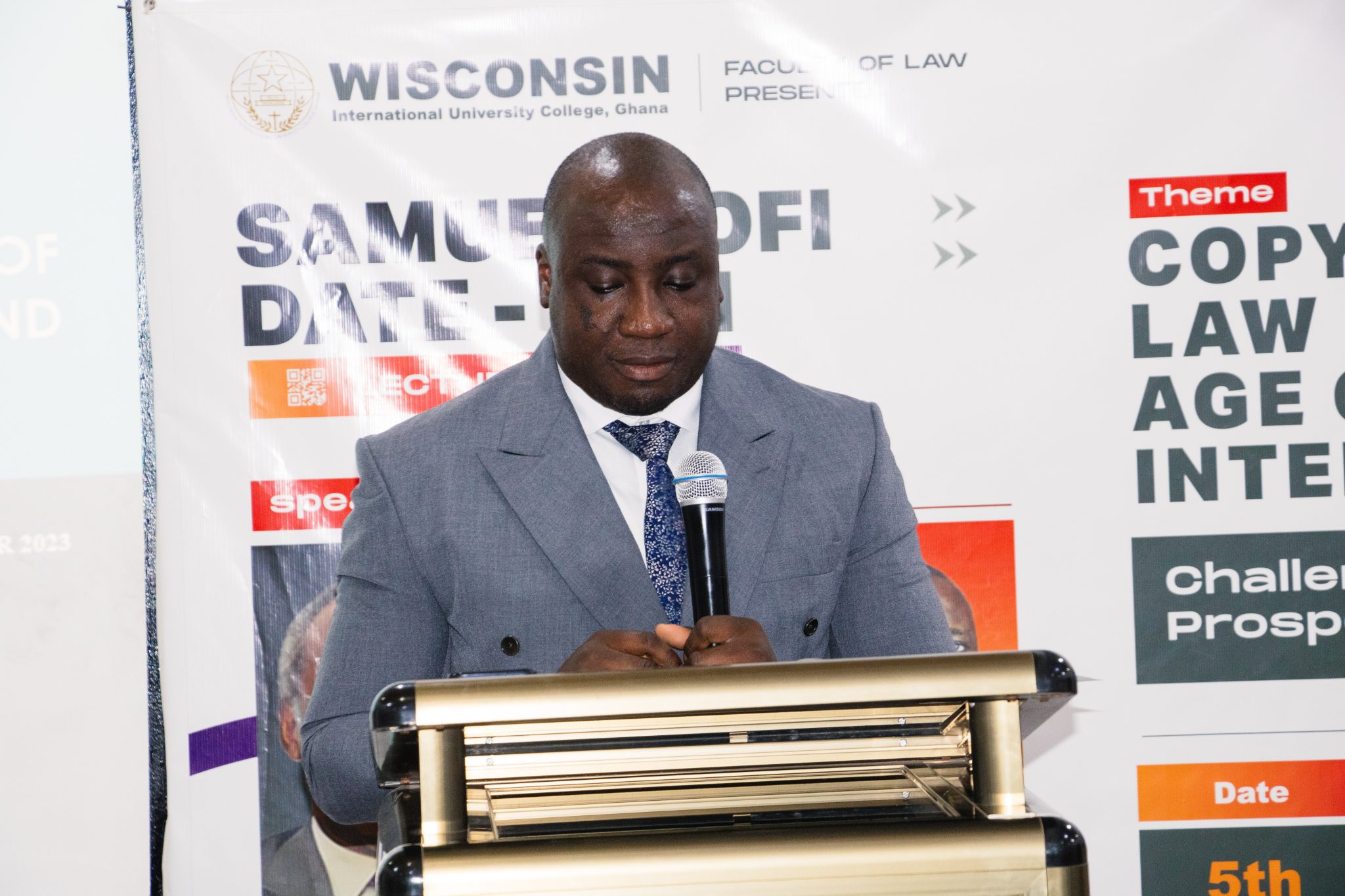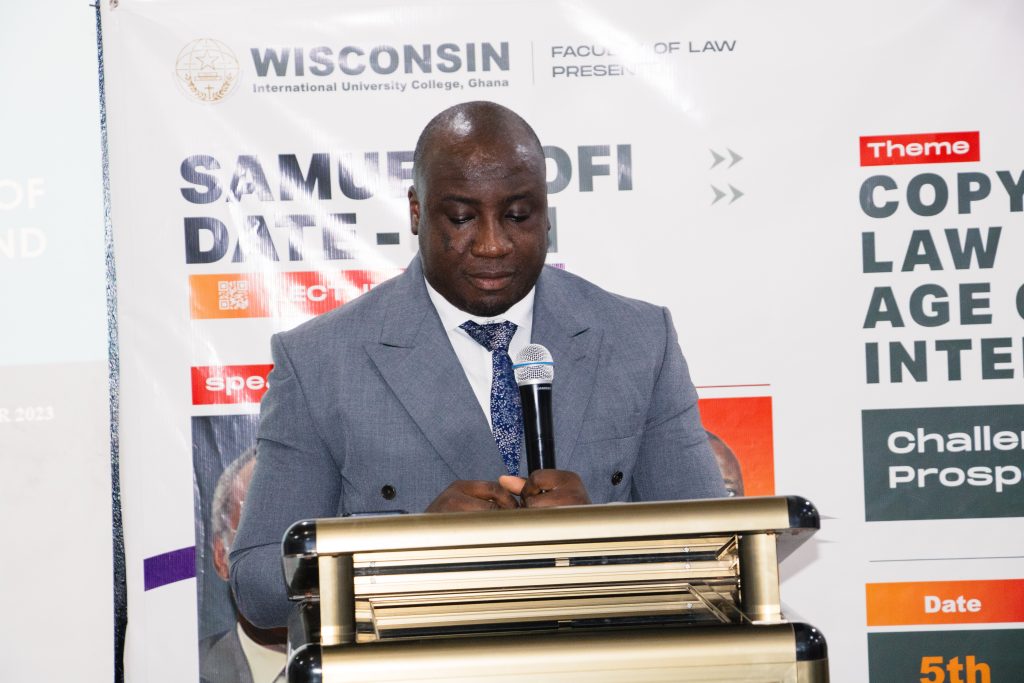 Dr. Budu acknowledged the delicate balancing act that Ghana and other nations must perform to achieve the dual objectives of copyright law: promoting innovation while safeguarding creators' economic interests. He stressed that addressing these challenges goes beyond mere legal amendments and requires collaboration among legal experts, technologists, policymakers, and stakeholders.
In proposing solutions, Dr. Budu emphasized the importance of the legal system's adaptability in shaping a framework that aligns with Ghana's commitment to fostering creativity, disseminating knowledge, and advancing society. He suggested the establishment of a framework that grants limited rights to AI-generated content while preserving the fundamental principles of copyright law. This approach, he argued, would recognize AI tools as enablers of creativity while upholding the value of human creativity as the cornerstone of artistic expression.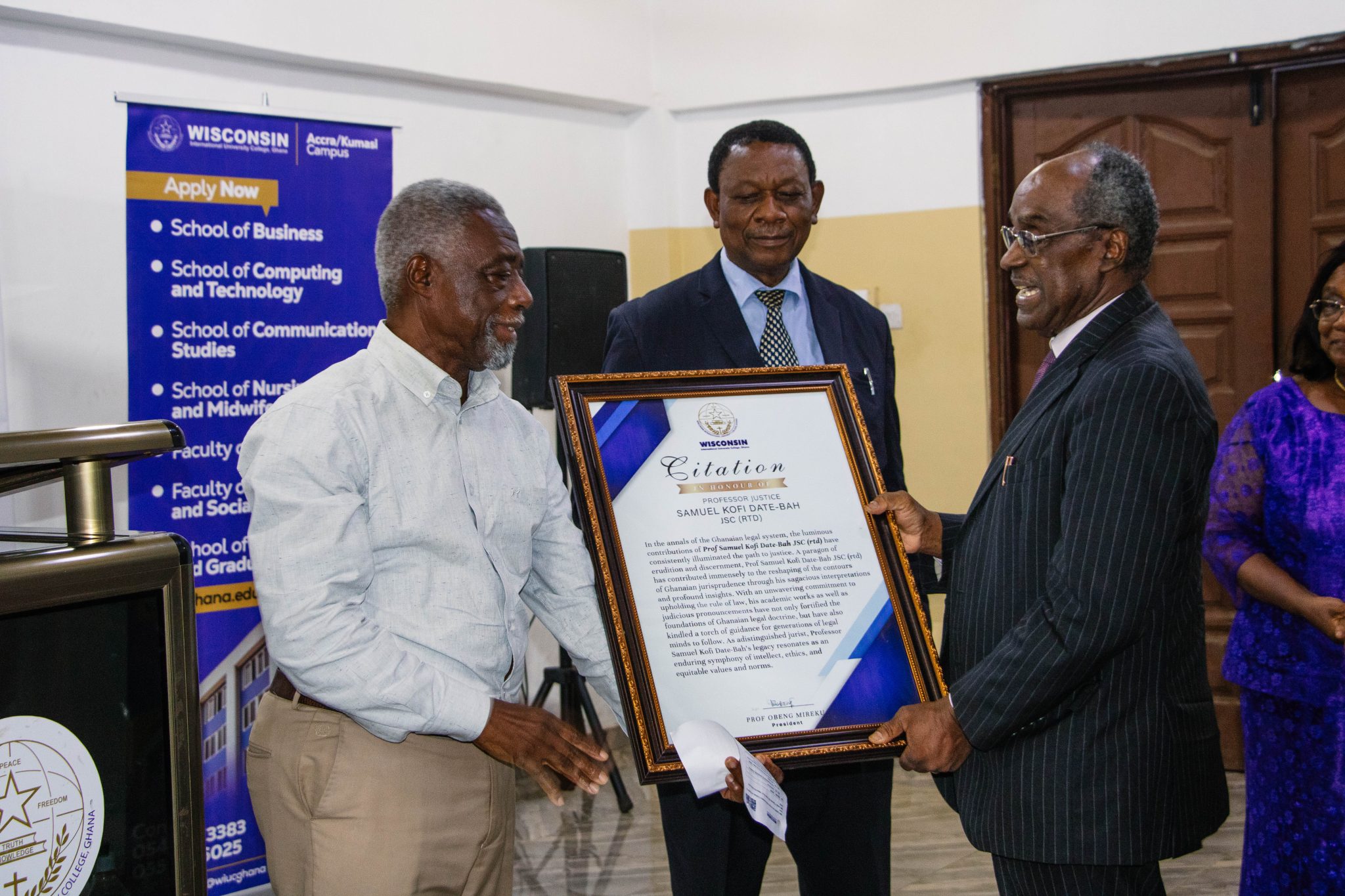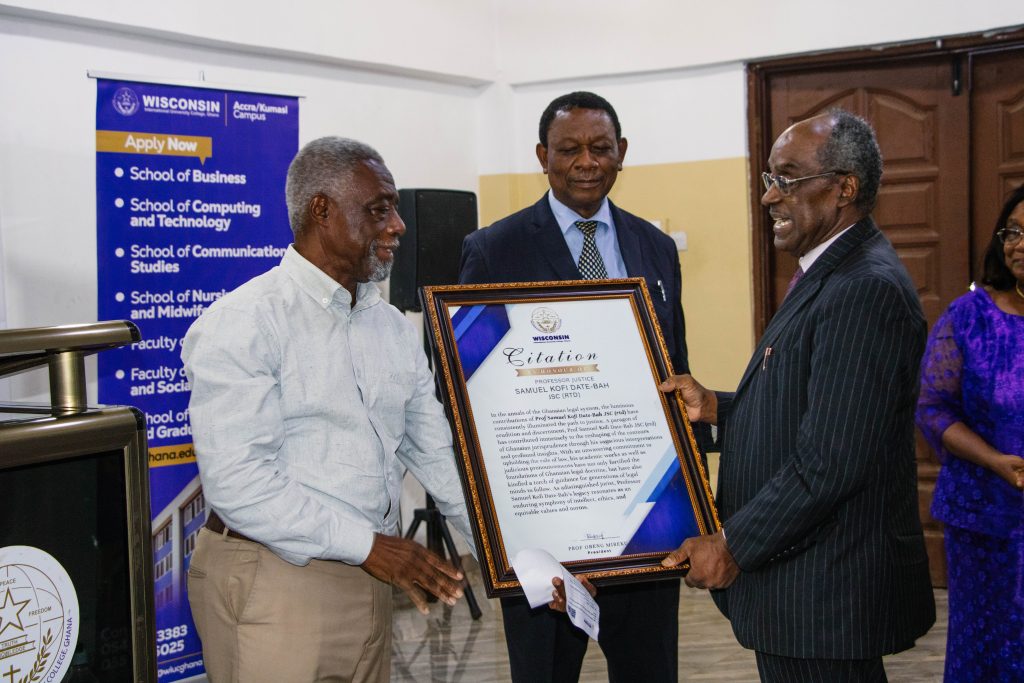 Dr. Budu concluded his address by paying tribute to the legacy of Justice Date-Bah and urged students, academics, and legal practitioners to celebrate the multifaceted brilliance that defined his judicial journey. He emphasized that Justice Date-Bah's inspiring contributions continue to guide and inspire those in the legal field as they navigate the complex terrain of copyright law and justice.
Prof. Date-Bah in his brief remarks commended the University for its Visionary Initiative in embarking on the lecture series, which he believed, held the key to enriching the minds of students and scholars alike.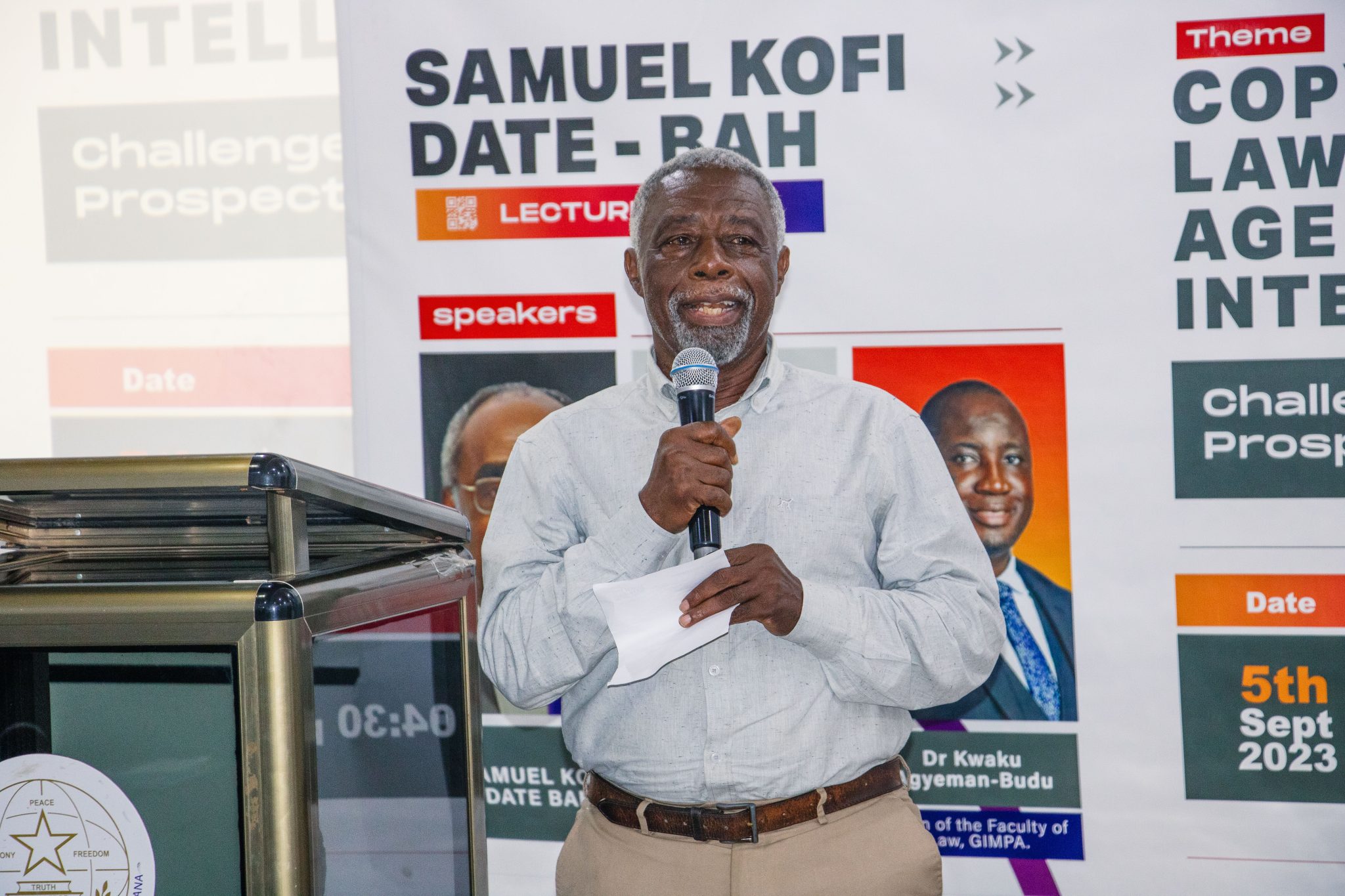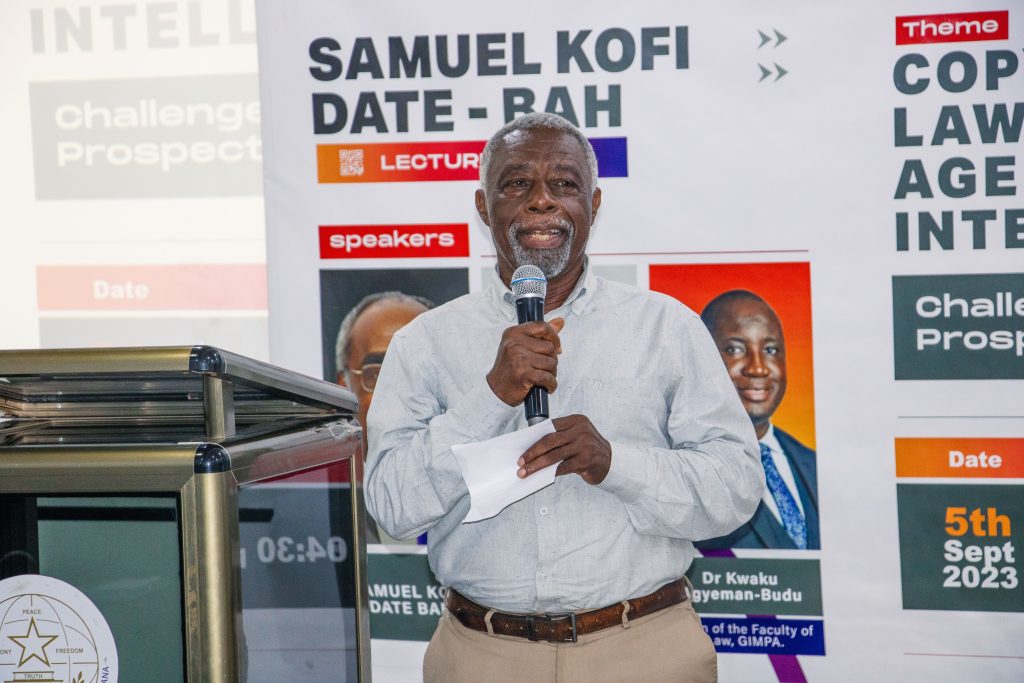 However, he insisted on the importance of recording and publishing each lecture as he argued the full value of these intellectual endeavors could only be realized if they were preserved for posterity.
Prof. Date-Bah called upon the Wisconsin Law Faculty, to collaborate with their counterparts from other faculties, his rationale was by pooling their diverse expertise and resources, they could ensure the lecture series was not merely a one-time event but a sustainable tradition.