Renowned Pan Africanist and celebrated lawyer Professor P.L.O Lumumba has paid a courtesy call on the Chancellor and Management of Wisconsin International University College in Accra Ghana
Prof. Lumumba was taken on a campus tour of some of the facilities at the University including the School of Nursing and Midwifery Nursing skills laboratory which he describes as one of the best he has seen in his travels across the African Continent.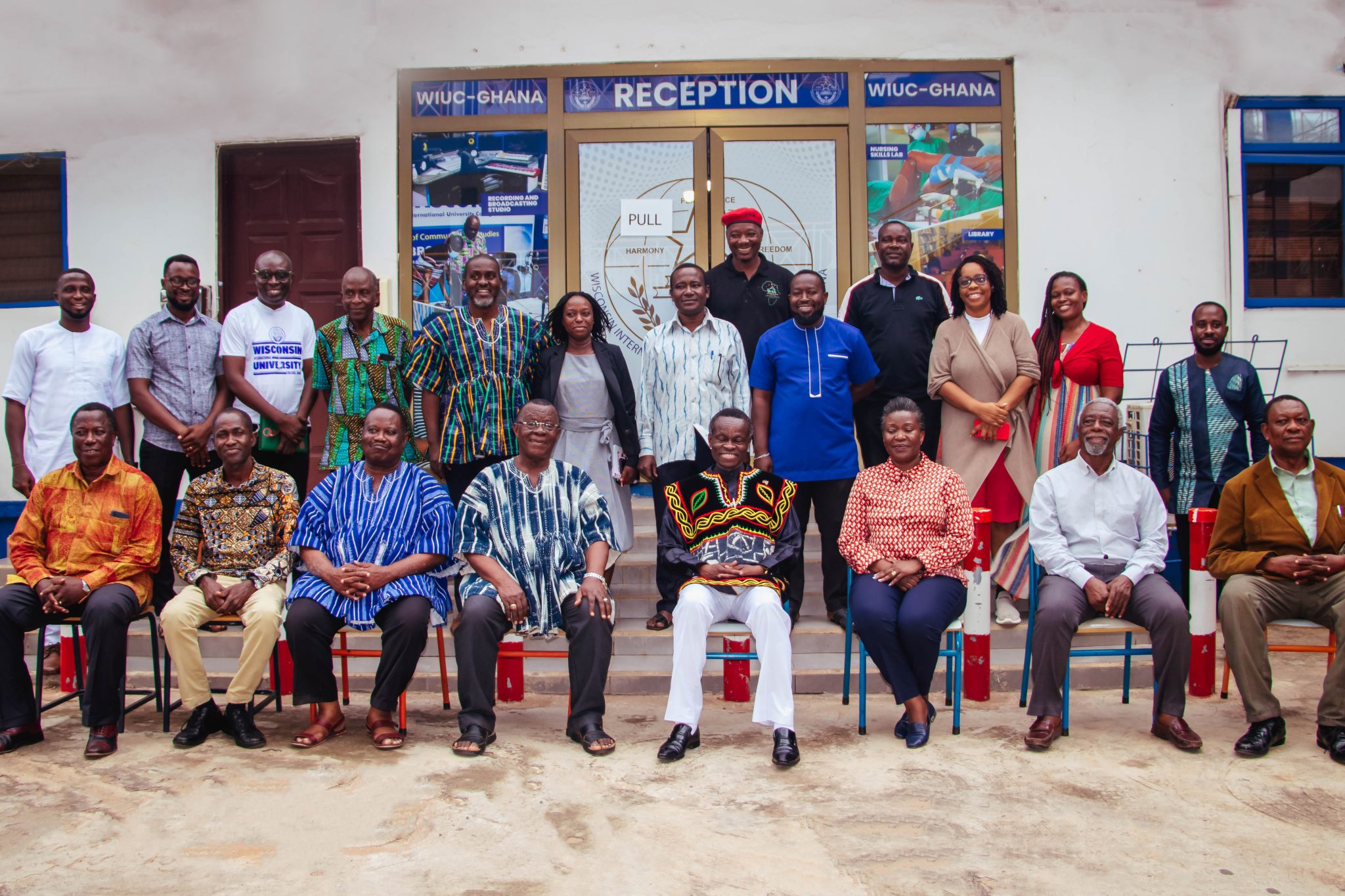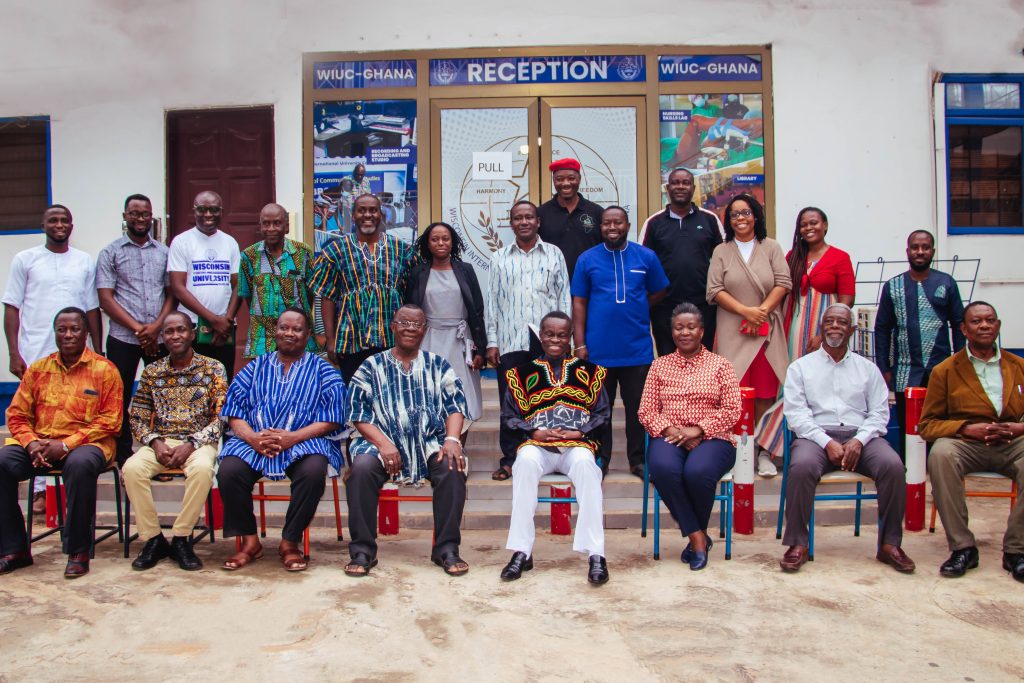 Professor P.L.O. Lumumba was received at a brief meeting with the Founder and Chancellor of Wisconsin International University College Dr. Paul K. Fynn and in the company of some Management and faculty members where Prof. Lumumba expressed his excitement at the warm reception from Wisconsin. The professor was particularly fascinated by the law program being run at the university because of his personal interest in Law.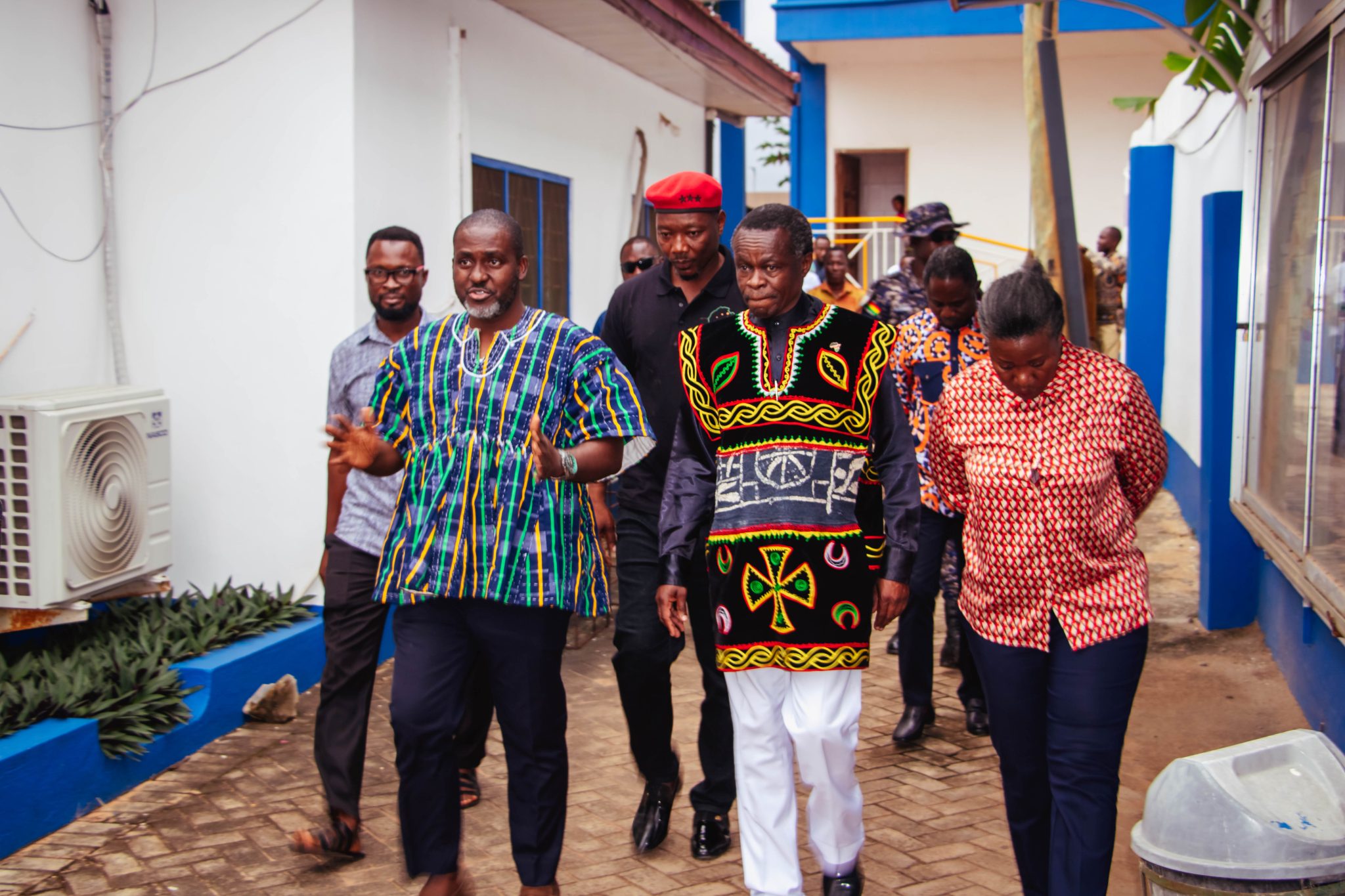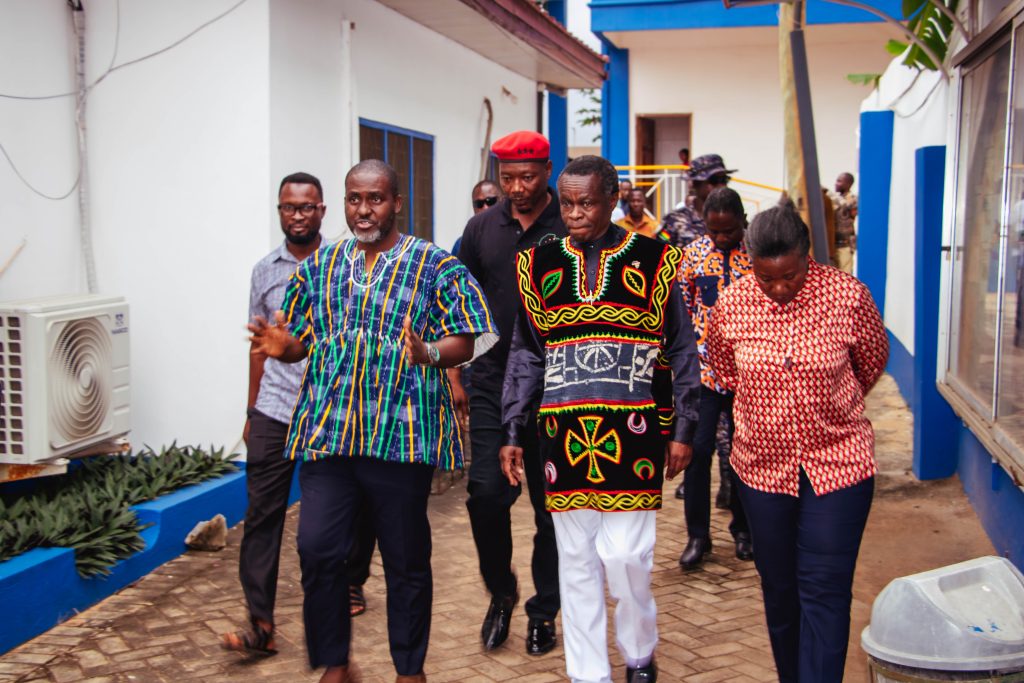 Prof. Lumumba was quick to express how impressed he was with the facilities at the university with particular mention of the Nursing Skills Laboratory describing it as "one of the best".
Prof. Lumumba used the occasion to lament the increasing brain drain of our Africa's nurses to countries in Europe and America particularly for greener pastures, decrying how this was going to negatively affect the health care delivery in affected countries.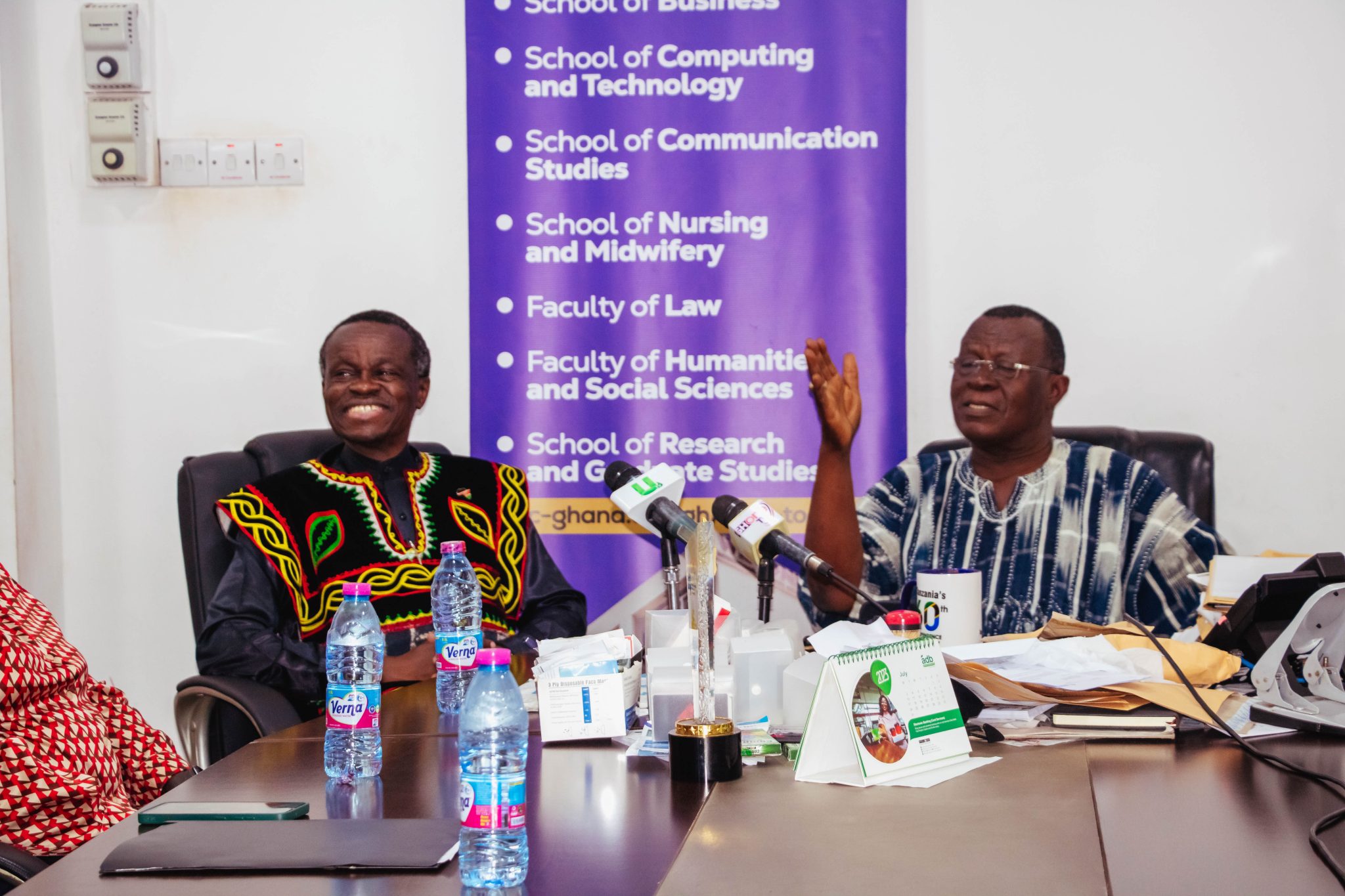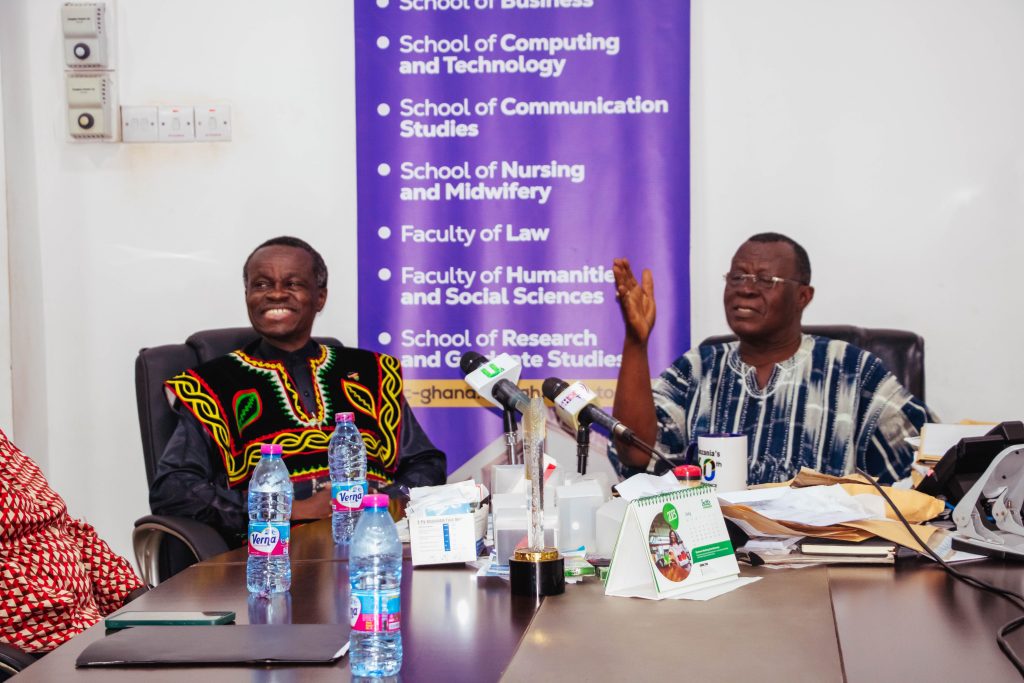 Chancellor of the University, Dr. Paul K. Fynn expressed his gratitude to Prof. Lumumba for the visit describing him as 'iconic". The Chancellor didn't hide his elation at the good remarks about the university's facilities and said the vision of the school was to train quality Africa's future workforce, hence the investments gone into making sure that facilities were fit for purpose.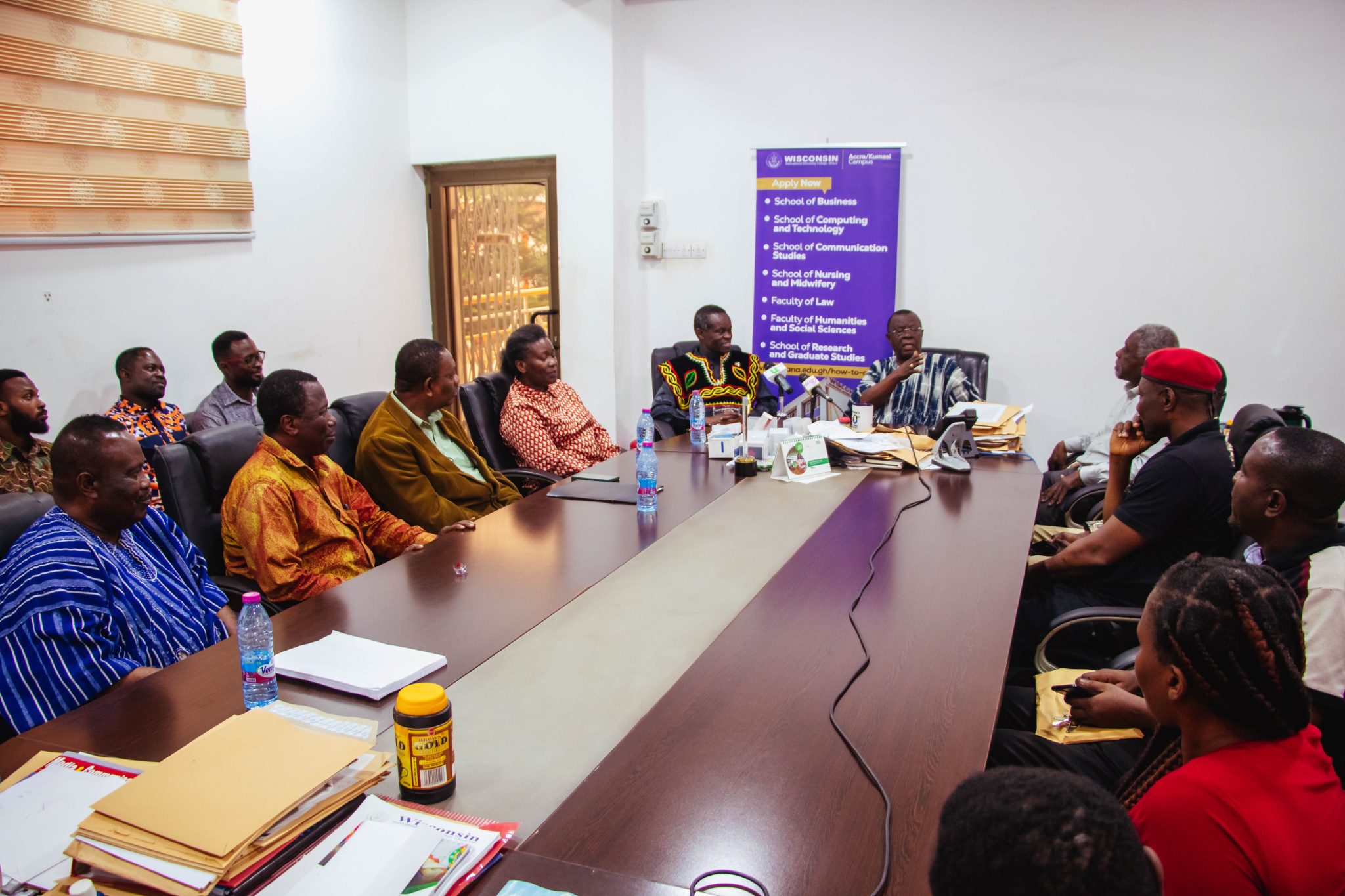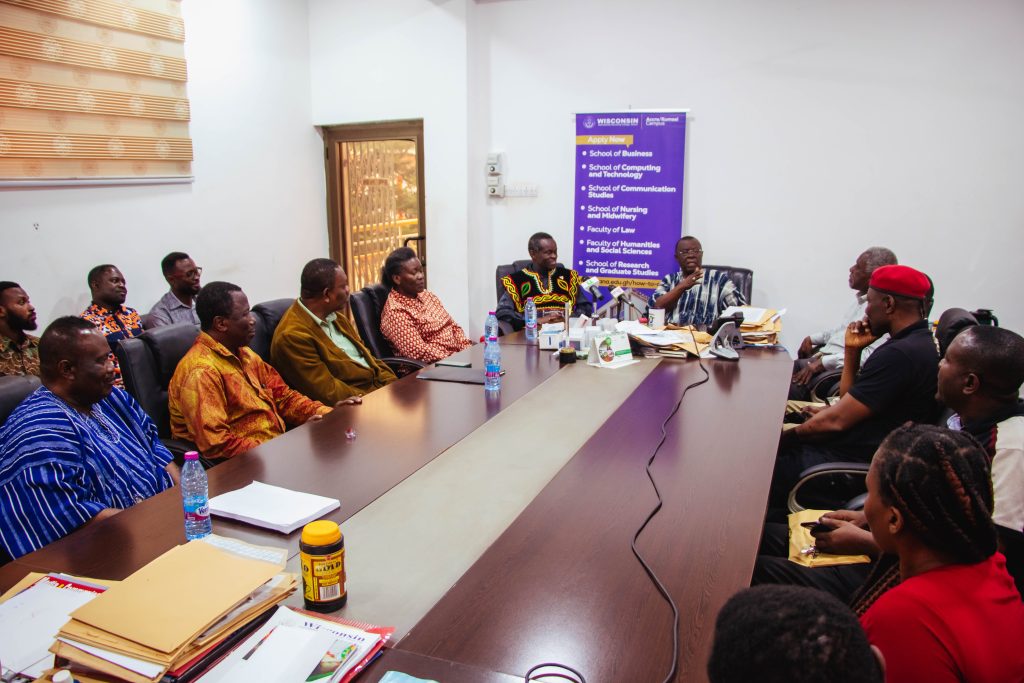 The Chancellor extended another invitation to Prof. Lumumba to pay a second visit and get to know more about the exploits of Wisconsin International University College Ghana.