The School of Communication of Wisconsin International University College Ghana, (WIUC-Gh) on Wednesday, October 26, 2022 relaunched the campus newspaper, Wisconsin News, in Accra.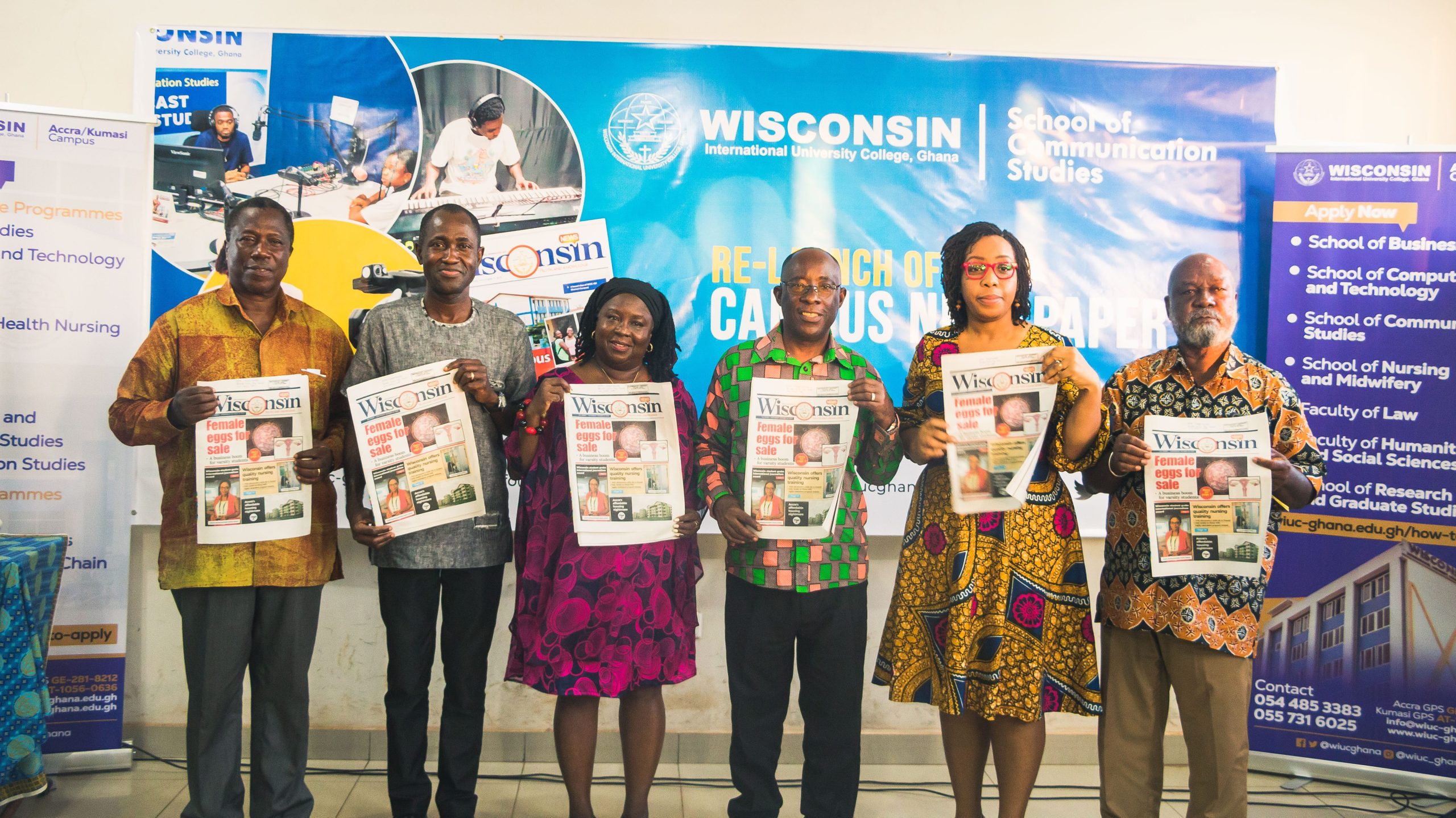 The guest speaker at the relaunch of the newspaper, Professor Audrey Gadzekpo reminded students and faculty of the importance campus newspapers play in the development of a better understanding of the university community adding that it gives voice to students to articulate the issues they are concerned about.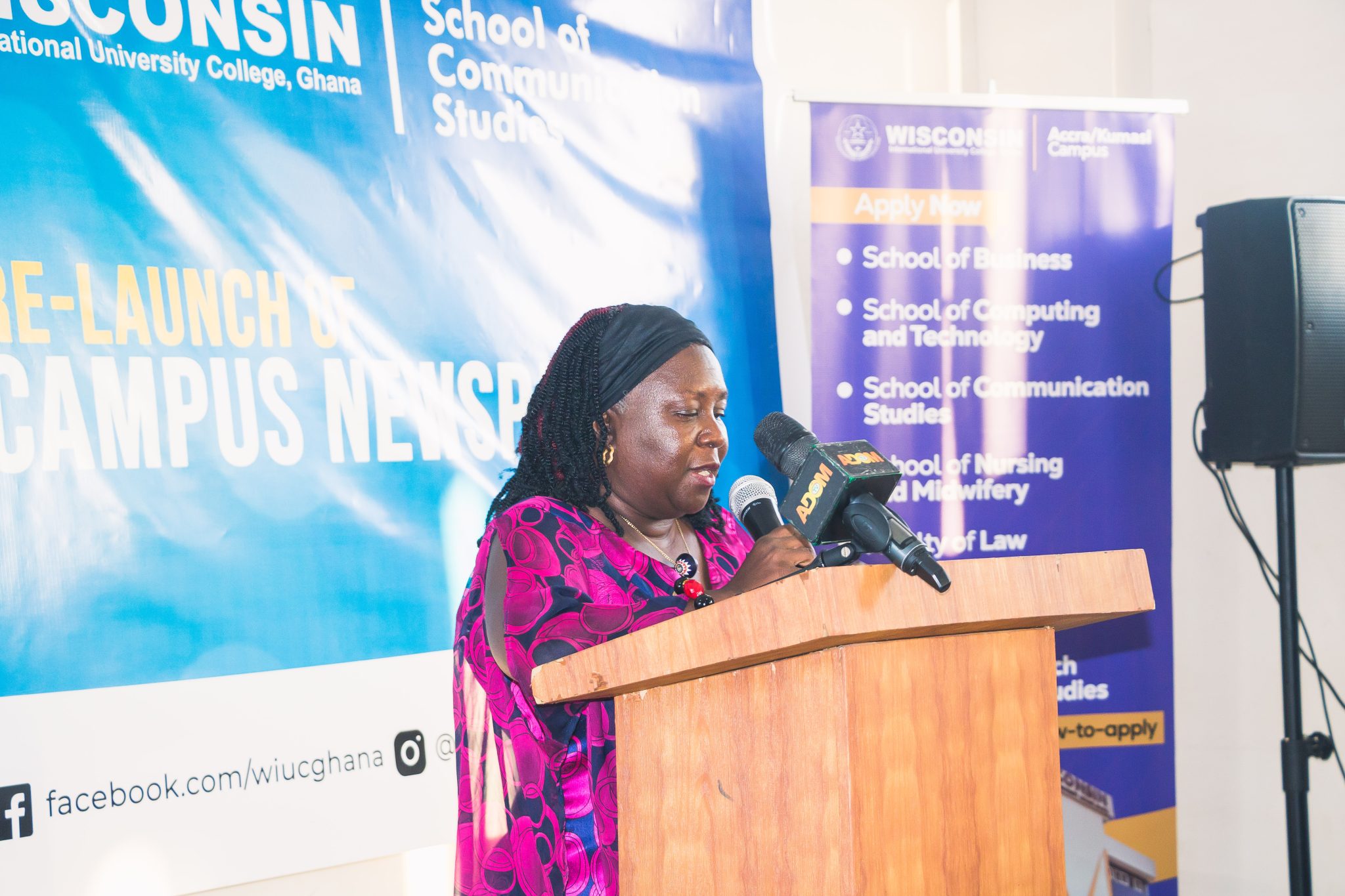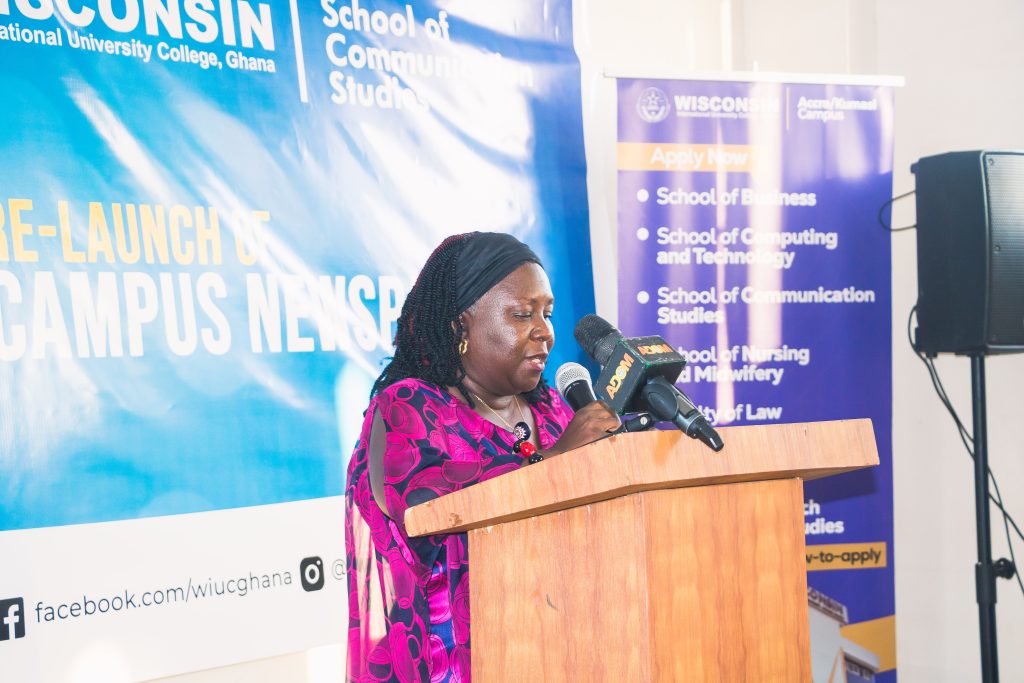 She also noted that in the context of education, newspapers are good educational sources and can be used as teaching materials to develop students' language, critical thinking, reading and writing skills.
Professor Gadzekpo however indicated that despite the challenges of the newspaper industry, it is important to find the right ways to balance the traditional print production with a complimentary and compelling online platform.
The President of WIUC-Gh, Professor Obeng Mireku, in his speech indicated that the initiative is in line with the school's mission to develop a world class human resource, equipped with appropriate skills and attitude to meet national developmental needs and global challenges. This he says the university seeks to achieve through quality learning, research and knowledge dissemination and collaboration with key stakeholders.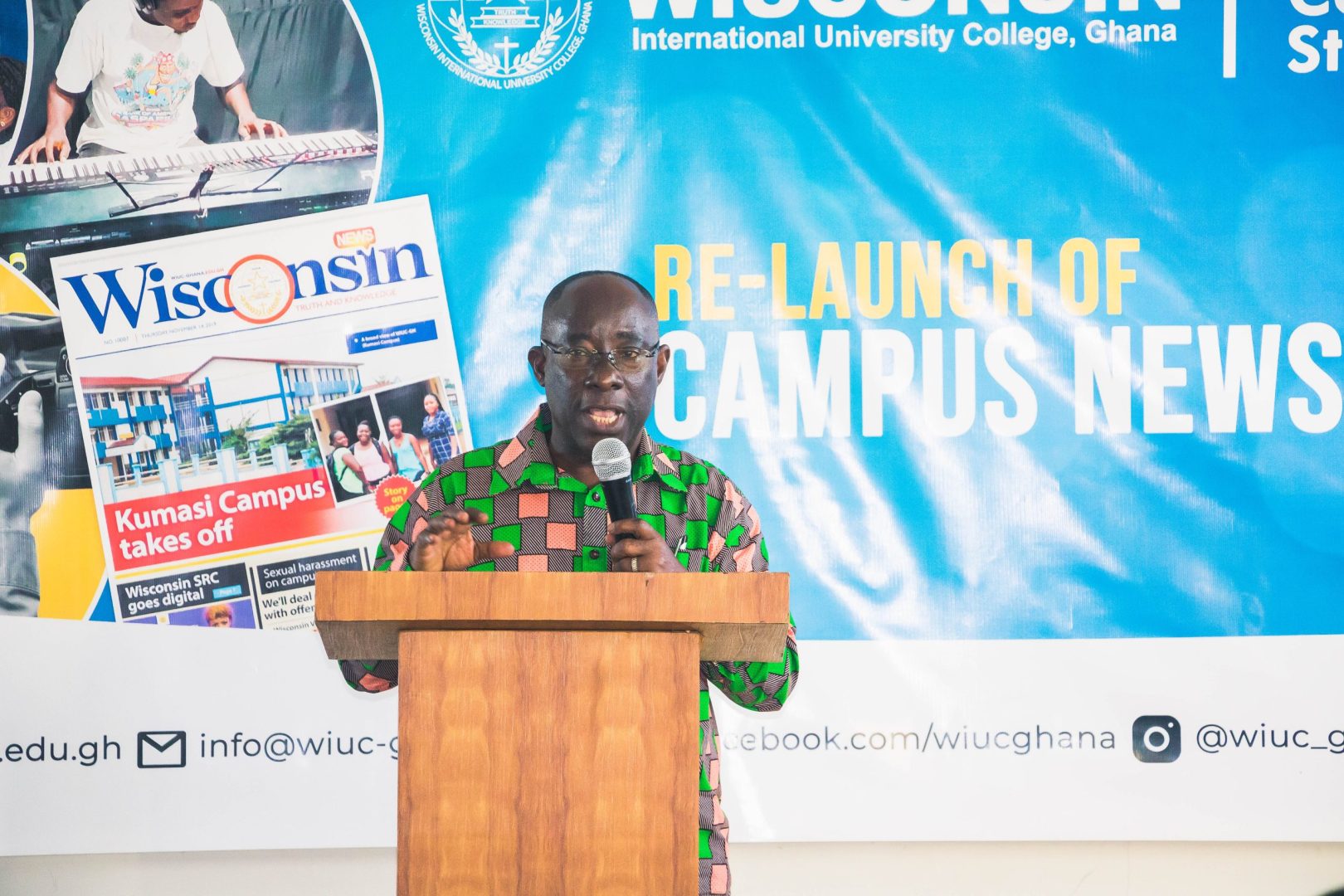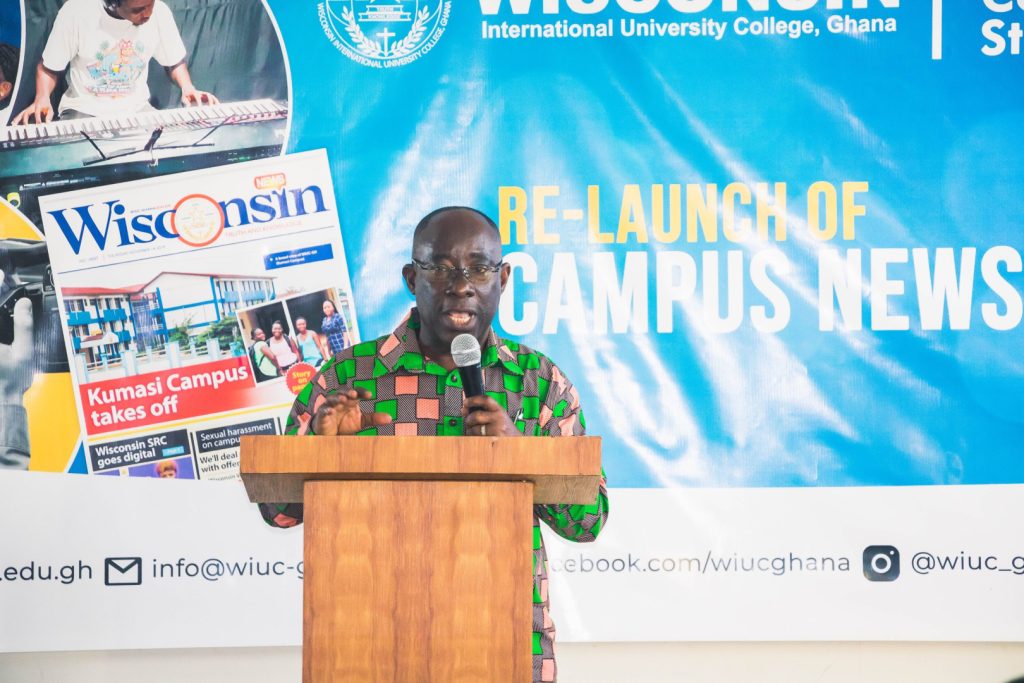 The Acting Dean of the School of Communication, Mrs. Baaba Coffie, reiterated the position of the President, saying that the School of Communication Studies focuses on providing excellent training to ensure that students are market-ready at the end of their studies. She therefore noted that the newspaper will serve that purpose efficiently.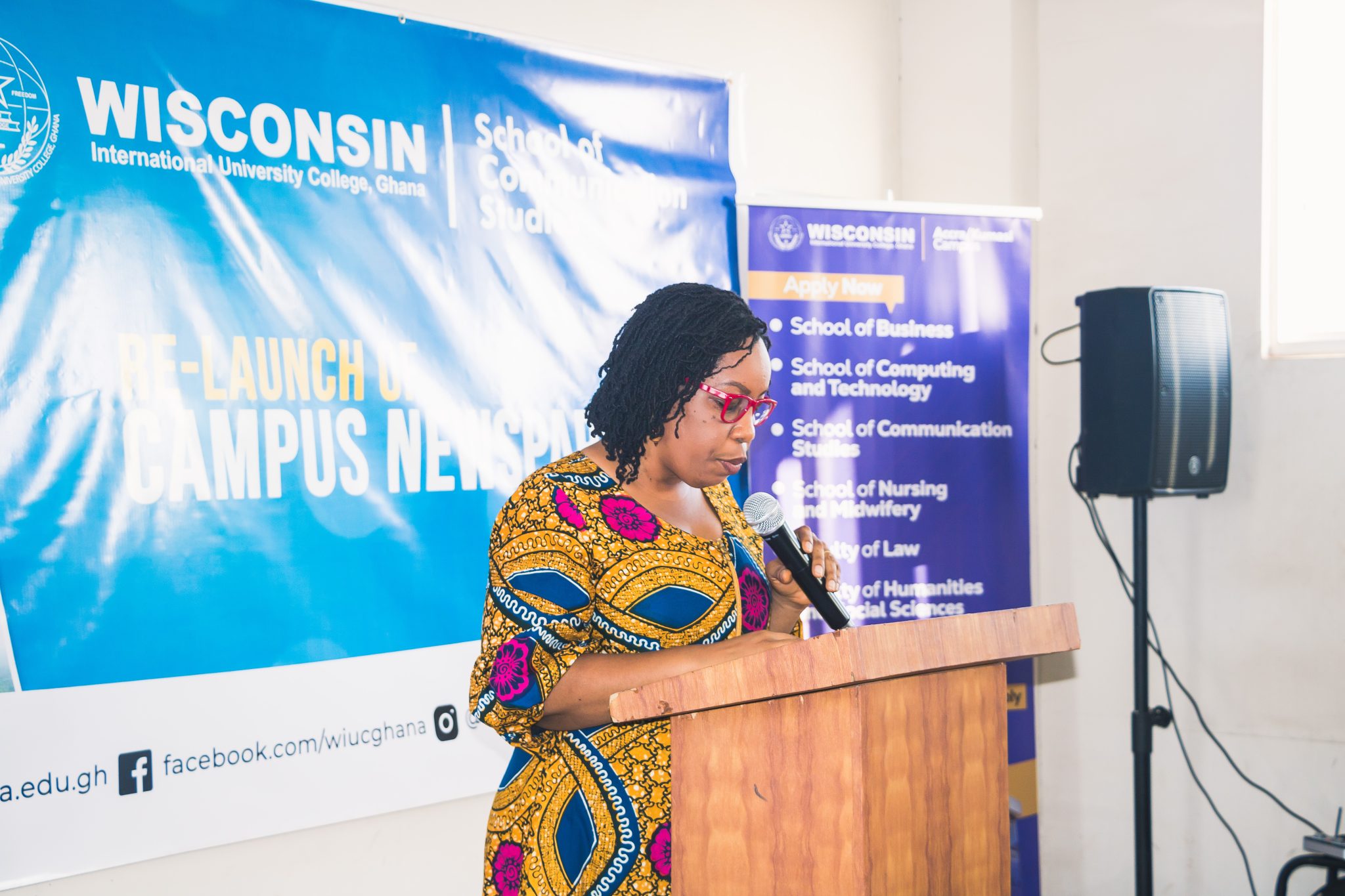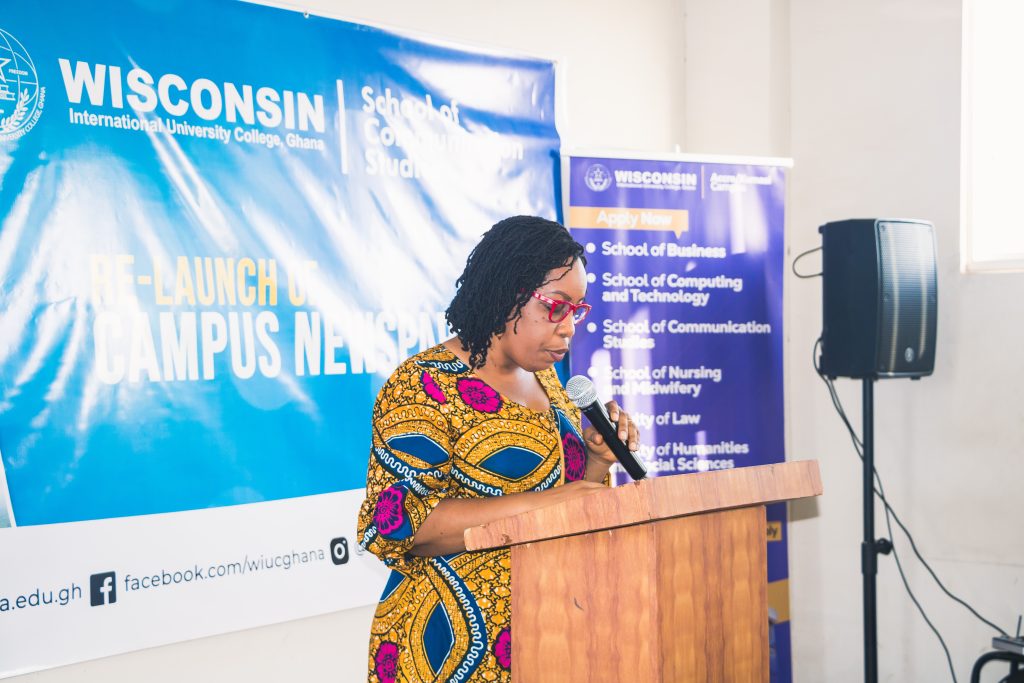 The newspaper seeks to provide students with a platform to sharpen their journalism and writing skills. The newspaper covers a wide range of issues on politics, education, health, economics, and entertainment among others. The paper which was initially launched in 2018 became dormant during the COVID-19 pandemic period.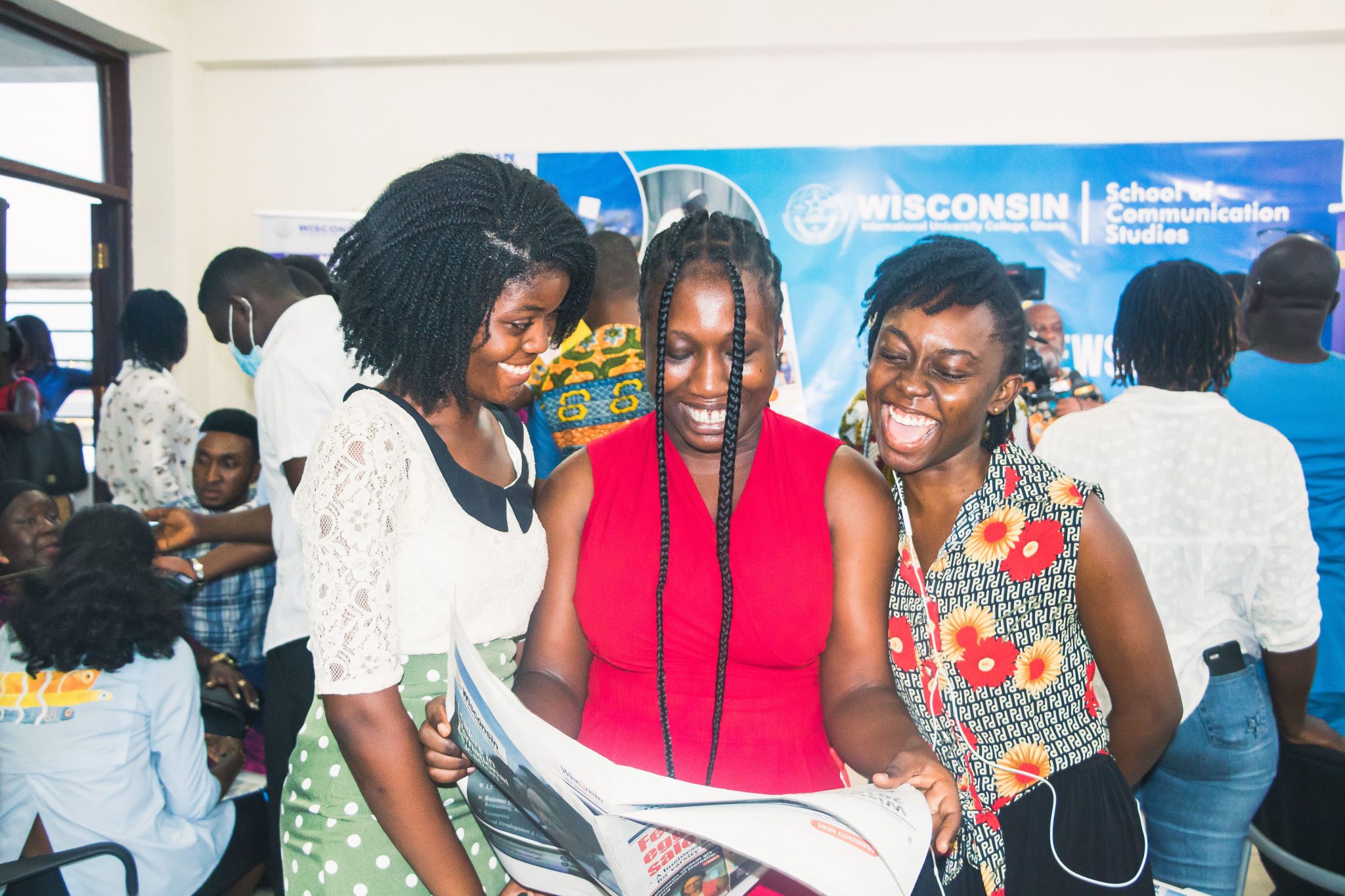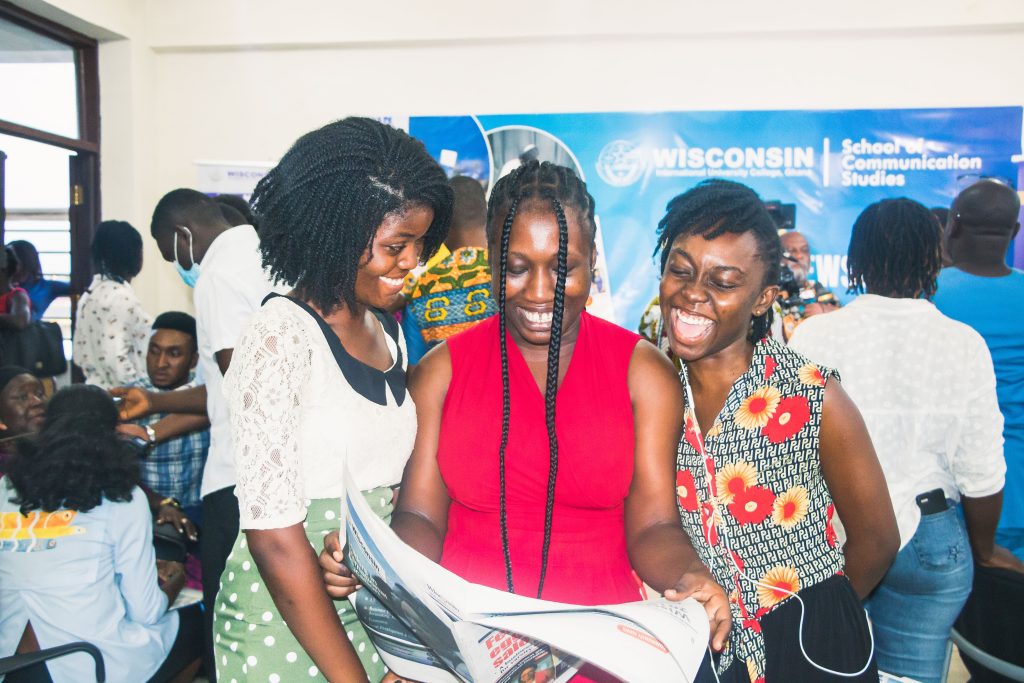 The School of Communication Studies offers a Bachelor of Arts in Communication Studies which prepares students for careers in the Media and Communications industries, for example Advertising, Journalism and Public Relations and New Media. The programme also prepares students for postgraduate study, specialization in industries such as film & television, or further qualification with professional bodies e.g. Chartered Institute of Public Relations.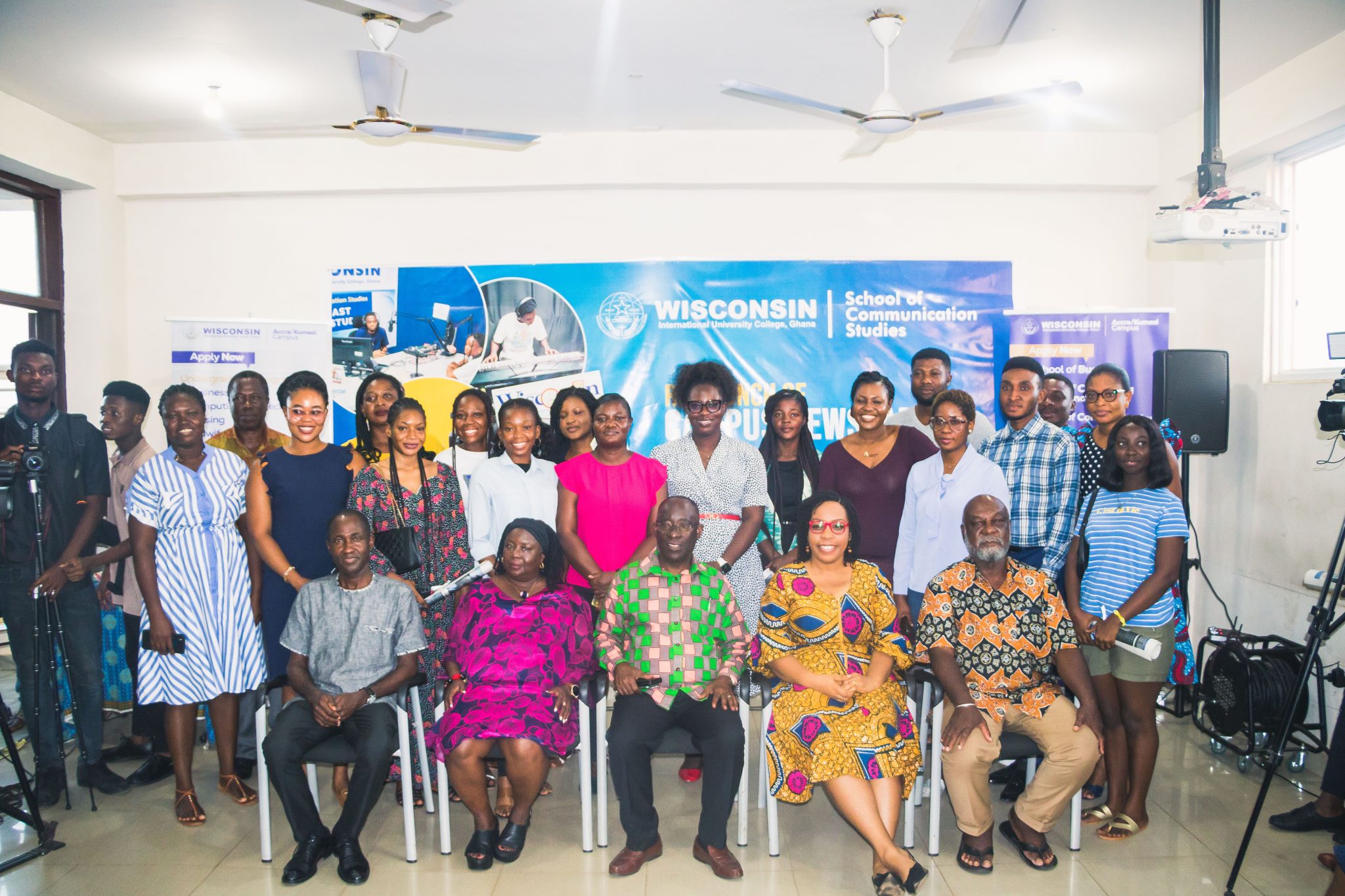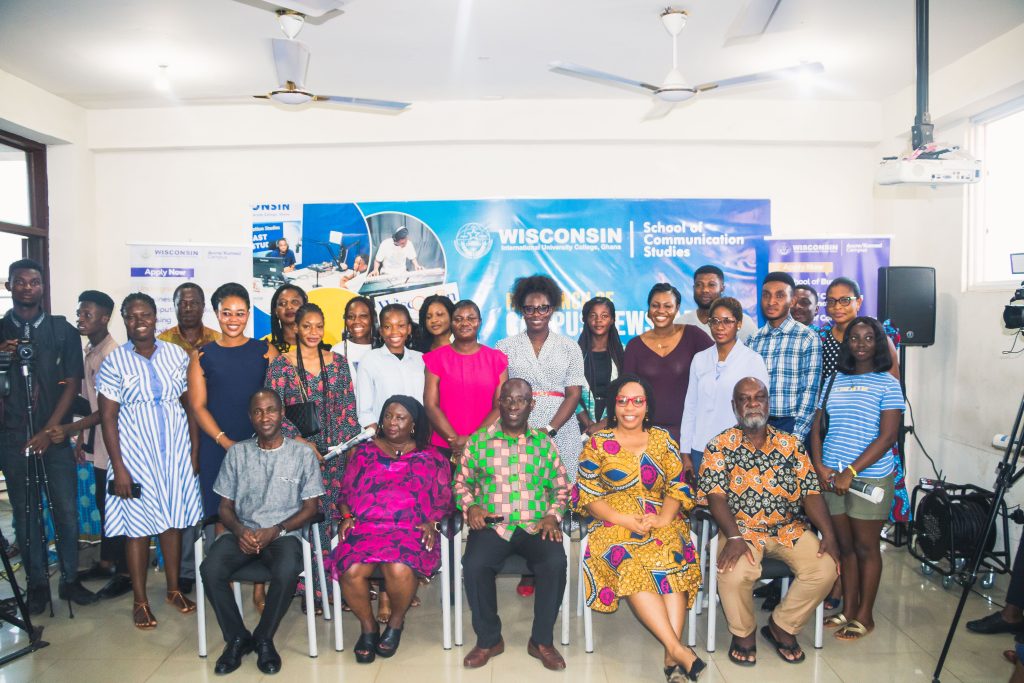 Story by Benjamin Mawunyo Danyo
Block D, 4th Floor.
Edited by Dorcas Abena Gyan Boateng
Wisconsin Radio