The Wisconsin Environment and Developmental Society (WEDS) was formally launched to reinforce the collaboration between the Department of Development and Environmental Studies at Wisconsin International University College, Ghana, and the Prudential Insurance Life (WIUC-DDES & PLIG) on Wednesday 12 October 2022 at the premises of Wisconsin International University College, Ghana.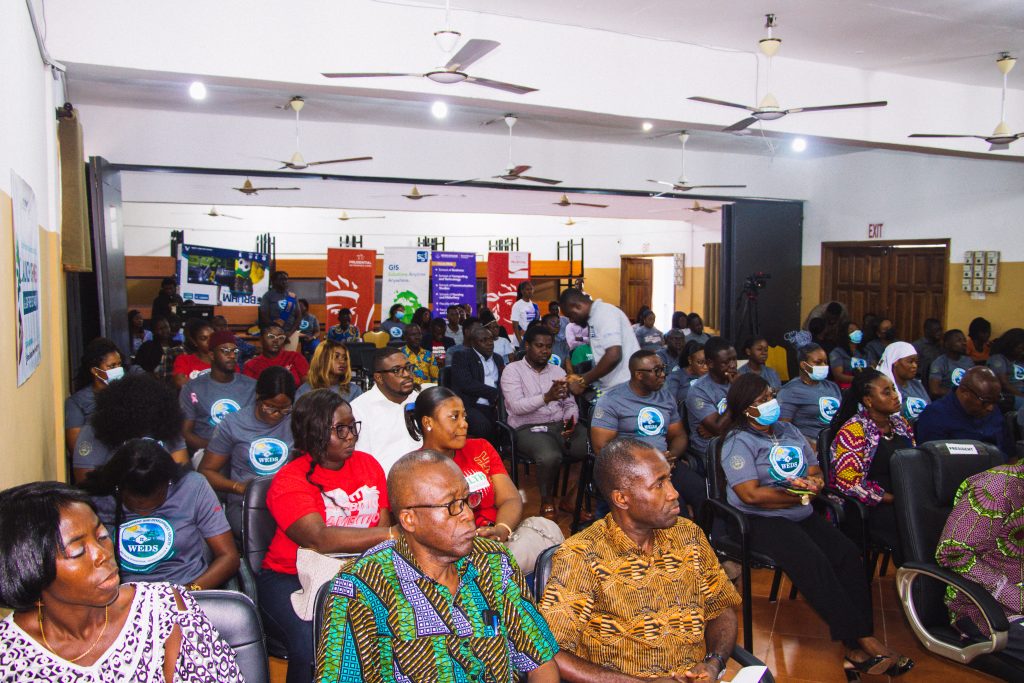 In the initial speech, Dr. Louis Doe Atsiatorme, Lecturer at the Department of Development and Environment, Wisconsin University, lamented the increasing spate of environmental degradation, which has resulted in several dimensions of Climate Change. This has devastating impacts on the fundamental rights of the African Child, the future leaders through no fault of theirs but who are being denied inalienable rights to the environment, which is their heritage.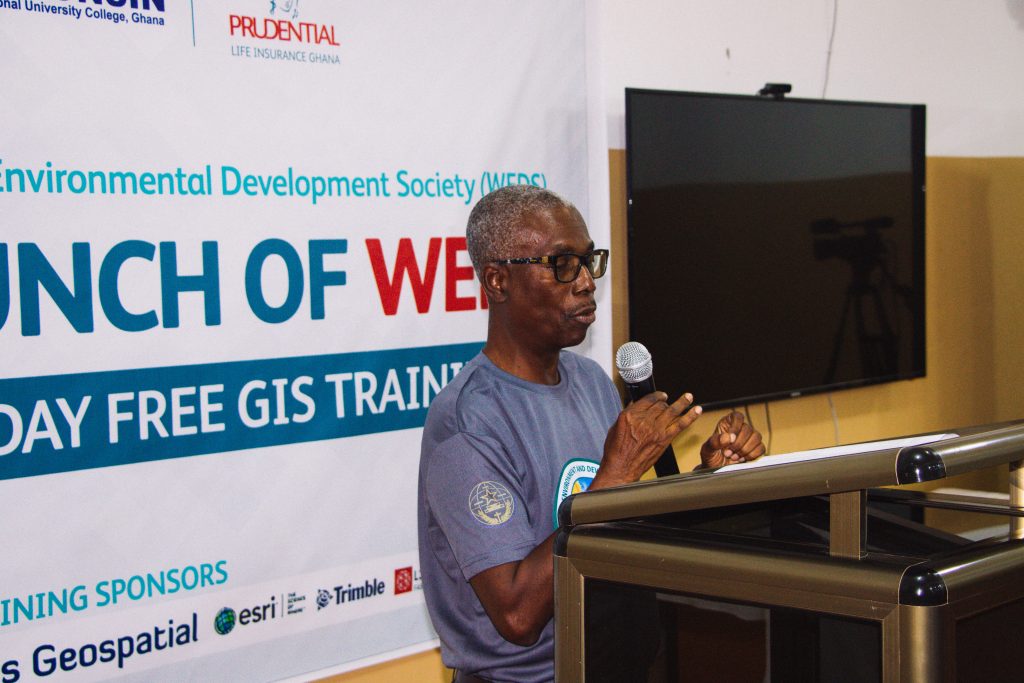 Speaking as Chairman of the event, the President of Wisconsin International University College Ghana, Professor Obeng Mireku congratulated the collaborative and innovative effort by the partners in a renewed action by a Tertiary institution to achieve increased awareness and action at addressing the wanton spate of irresponsible abuse of our environment.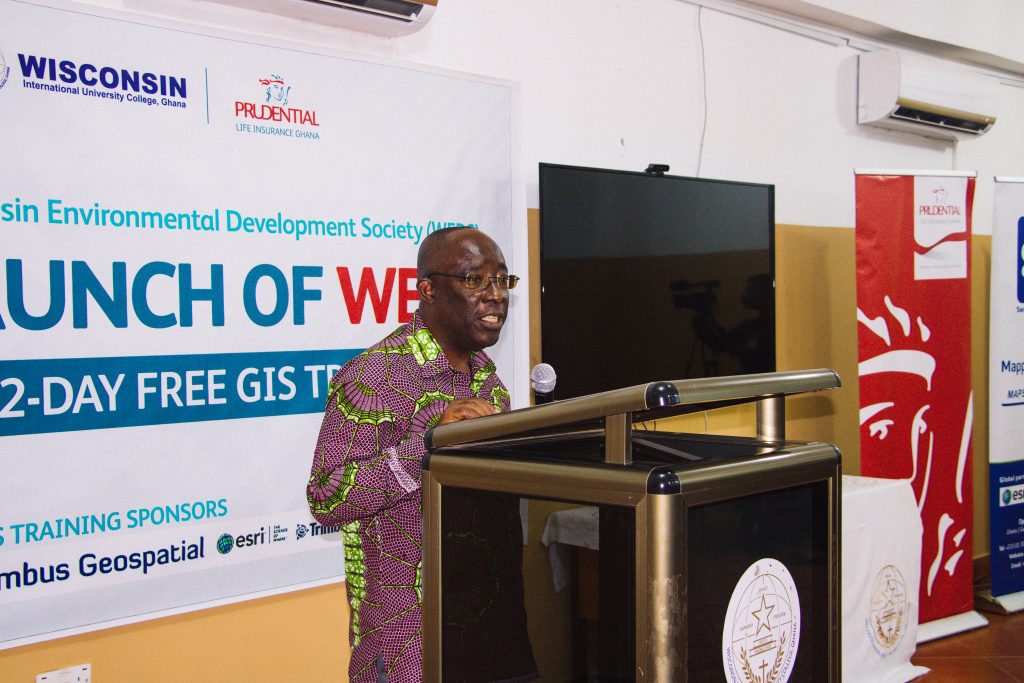 The keynote speaker Dr. Hazel Berrard Amuah, CEO of Prudential Life commended Fredericka Squire and her team on the Impact Committee of the Company for working tirelessly with staff of the Department of Development and Environmental Studies of the Faculty of Humanities and Social Sciences (FHSS) to make the launch of WEDS such a tremendous success.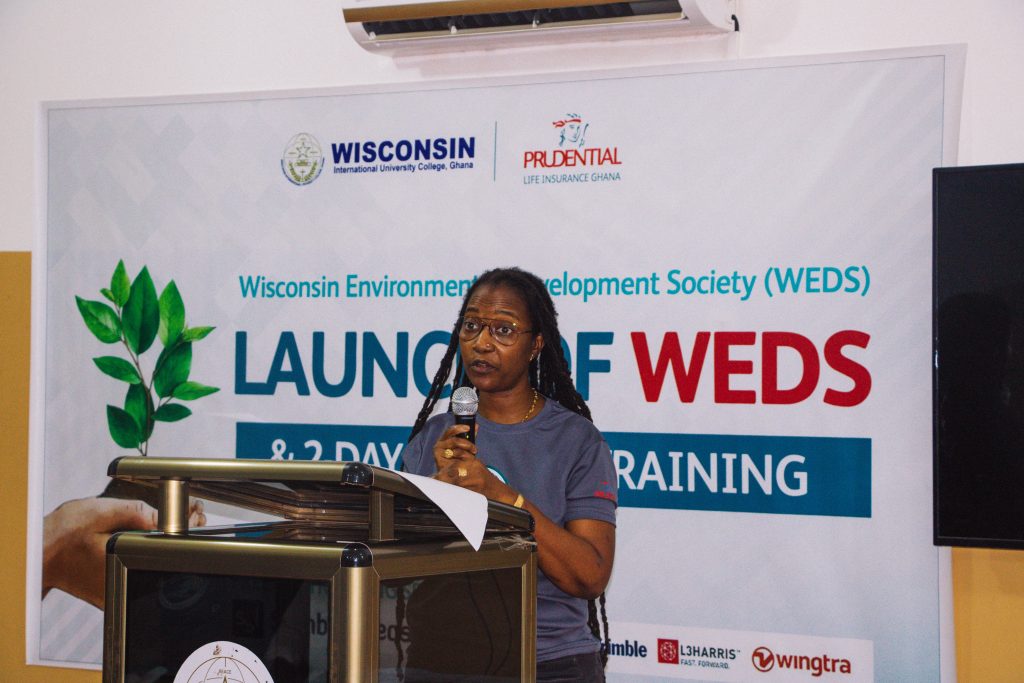 Dr. Haizel Berrard Amuah lamented the lack of education and targeted action to comprehensively tackle the increasing rate of environmental injustice at various levels of society, particularly among the youth. One of the major concerns of Prudential Insurance Life, working through its Impact Committee, working within the framework of achieving the Sustainable Development Goals of the United Nations, is to offer support to implement educational and social projects aimed at changing human behavior to achieve environmental sustainability in homes and the entire community.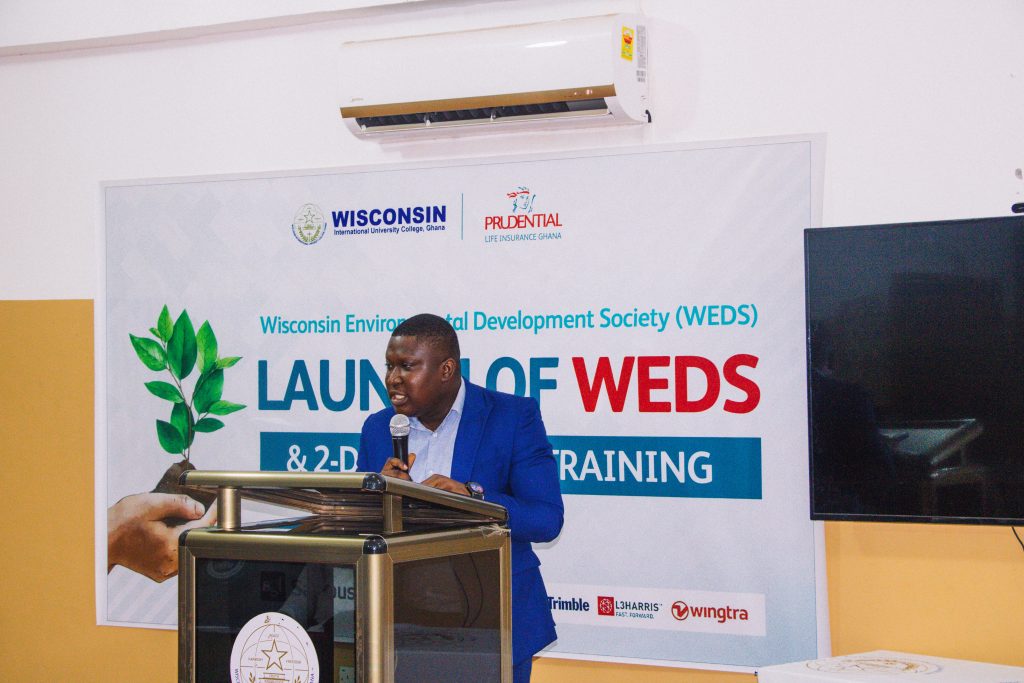 The General Manager of Sambus GeoSpatial Company, Ghana, Mr. Mathias Agbozo in his remarks reiterated the company's goal at offering GIS training to tertiary institutions in support of teaching and learning as well as extending the technology among corporate institutions to address environmental challenges.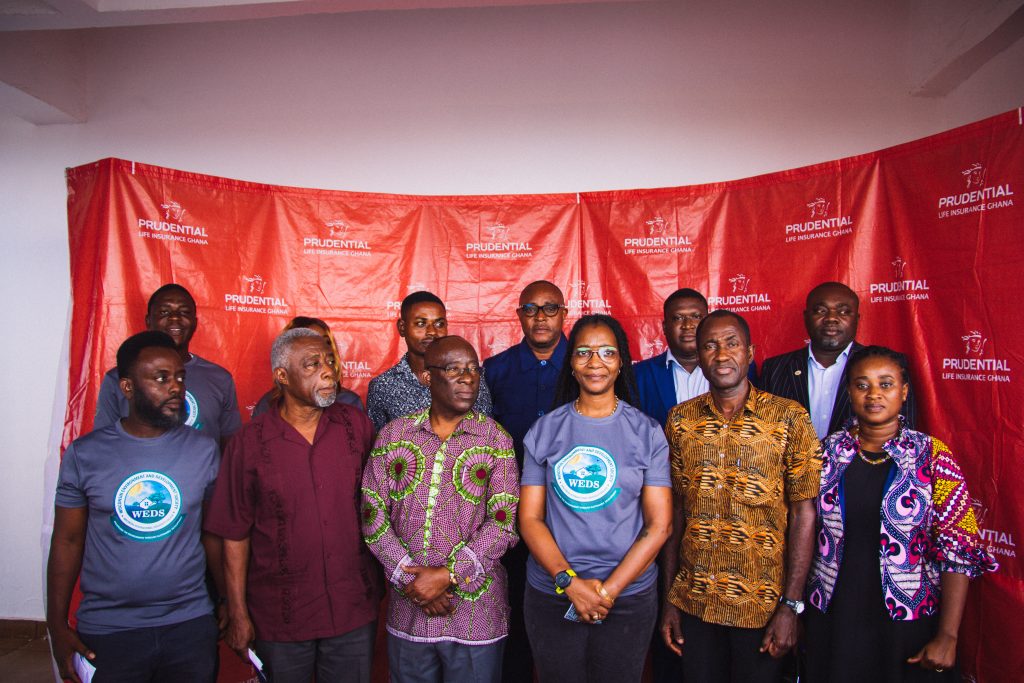 Other stakeholders in attendance were, MajiFresh Company Ltd, WITTES Consulting Firm, and the Forestry Commission each of whom pledged their support to the goal of the launch of WEDS
The program ended with the President of WIUC-GH and CEO of Prudential in a joint exercise to plant a ceremonial tree and outdoor the WIUC-DDES & PLIG branded multi-purpose waste collection bin to commence waste separation for recycling amongst students and the wider university community.