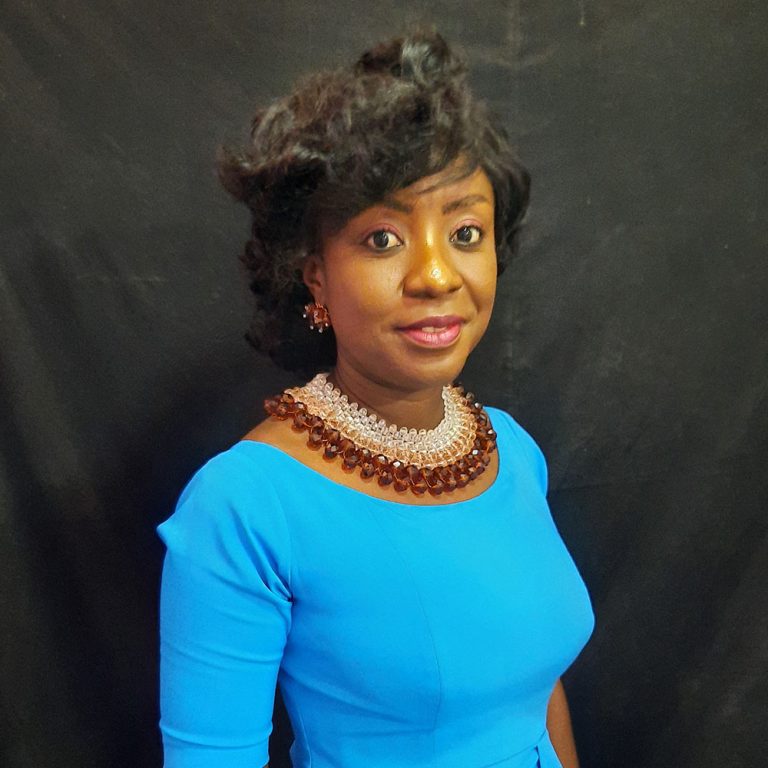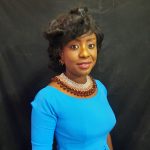 Dr. Angela Kwartemaa Acheampong
Dean, School of Nursing and Midwifery
Dr. Angela Kwartemaa Acheampong is the Dean of the School of Nursing, Wisconsin International University College. She holds a BSc (Nursing) degree from Kwame Nkrumah University of Science and Technology with a Post Graduate Diploma in Education from the University of Cape Coast and an M.Phil. (Nursing) degree from the University of Ghana. She also holds a Doctor of Philosophy degree in nursing from the University of South Africa. She is a licensed registered nurse with the Nursing and Midwifery Council of Ghana. She is a senior lecturer in nursing.
Dr. Acheampong has thirteen years of experience as an educator in the nursing field. She has taught nursing students at different levels. She has also worked at different hospitals and care agencies in Ghana and abroad. She is a member of the following organizations and groups: Ghana Registered Nurses Association, Pediatric Society of Ghana, Sigma Theta Tau International and a foundation fellow of Ghana College of Nurses and Midwives.
She has conducted a lot of studies and published in varied local and international refreed journals.  Her research areas include:
Qualitative research
Nursing/Health Research
Dr. Acheampong's research interest includes the following:
Infant Feeding
Women's health, including women living with disabilities
Adolescent health
Pain
She is a reviewer for eleven international journals.
ABU YAYA
Lecturer
abu.yaya@wiuc-ghana.edu.gh
ANITA APPIAH
Lecturer
anita.appiah@wiuc-ghana.edu.gh
BISMARCK ASARE
Lecturer
bismarck.asare@wiuc-ghana.edu.gh
DORCAS COFFIE
Lecturer
dorcas.coffie@wiuc-ghana.edu.gh
EBENEZER ABOAGYE AKUFFO
Lecturer
ebenezer.akuffo@wiuc-ghana.edu.gh
ELIZABETH ANTWIWAA
Lecturer
elizabeth.antwiwaa@wiuc-ghana.edu.gh
ELIZABETH PEKA- QUAO
Lecturer
elizabeth.peka-quao@wiuc-ghana.edu.gh
GAMELI KOFI SEADZI
Lecturer
gameli.seadzi@wiuc-ghana.edu.gh
GENEVIEVE ANKOMAH
Lecturer
genevieve.ankomah@wiuc-ghana.edu.gh
GLORIA BONSO
Lecturer
gloria.bonso@wiuc-ghana.edu.gh
HOPE EDEM KOFI KORDORWU
Lecturer
hope.kordorwu@wiuc-ghana.edu.gh
JOHN KOMLA AKOTO
Lecturer
john.akoto@wiuc-ghana.edu.gh
MAJ LINUS SAAWEH
Lecturer
linus.saaweh@wiuc-ghana.edu.gh
MARGARET MARFO
Lecturer
margaret.marfo@wiuc-ghana.edu.gh
MAXWELL YAW ESHUN
Lecturer
maxwell.eshun@wiuc-ghana.edu.gh
MOSES SEBASTIAN KWAME AZAMETI
Lecturer
mosesa.zameti@wiuc-ghana.edu.gh
NAOMI ASUMING BOAKYE
Lecturer
naomi.boakye@ wiuc-ghana.edu.gh
PETER OSEI
Lecturer
peter.osei@wiuc-ghana.edu.gh
PHILIP GORDON
Lecturer
philip.gordon@wiuc-ghana.edu.gh
PHILOMENA AMEVOR
Lecturer
philomena.amevor@wiuc-ghana.edu.gh
ROSALYNN ENYONAM BAAH-DANQUAH
Lecturer
rbaah-danquah@wiuc-ghana.edu.gh
SANDRA ENYONAM AKAGBO
Lecturer
sandra.akagbo@wiuc-ghana.edu.gh
SOLOMON QUAYE
Lecturer
solomon.quaye@wiuc-ghana.edu.gh
SUSANA LARBI WUMBEE
Lecturer
Susana.wumbee@wiuc-ghana.edu.gh