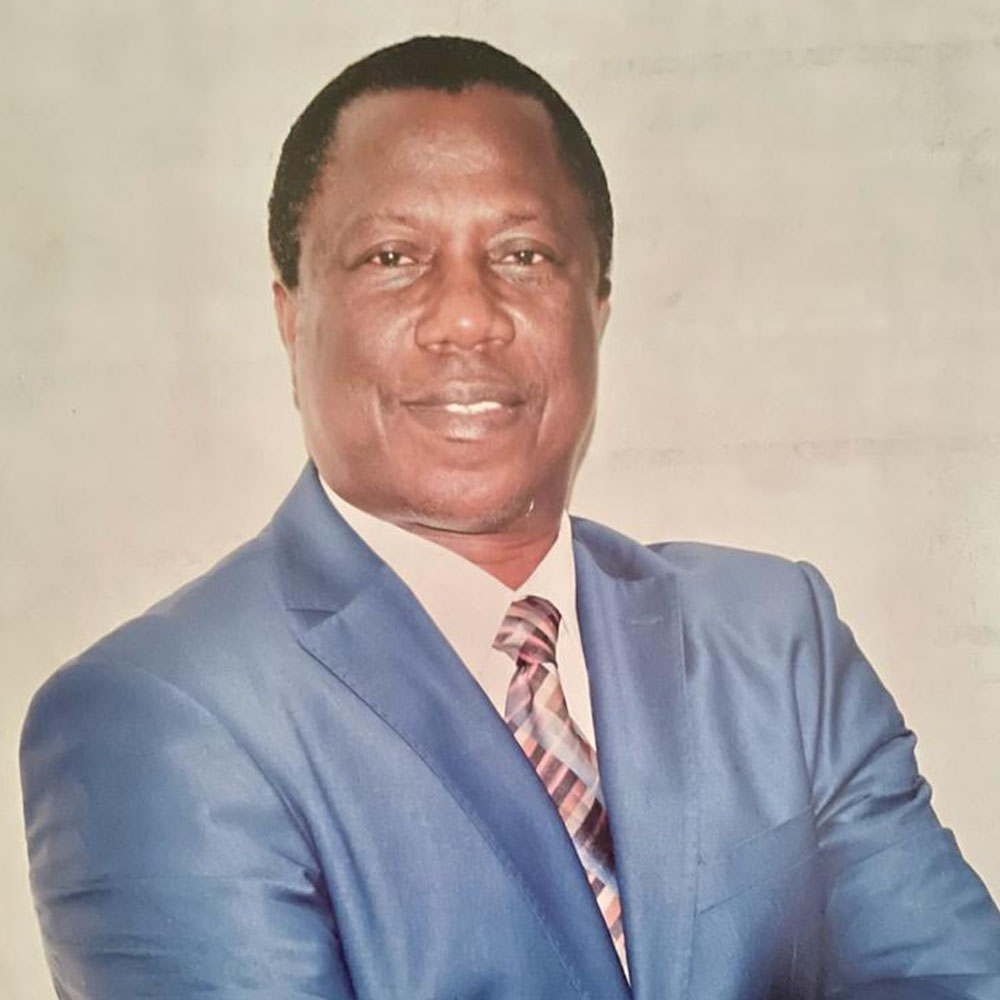 Dr. Bright Gabriel Mawudor
Dean, Business School
Dr. Bright Gabriel Mawudor
Dr. Bright Gabriel Mawudor is the new Dean of the Business School. Before joining the University, Dr. Mawudor served as the Deputy General Secretary (Finance and Administration) of the All Africa Conference of Churches, Kenya, Part-time Lecturer in Public Finance at various institutions. He is a Senior Fellow and Lecturer of the Protestant University, Wuppertal/Bethel, Germany, (from 2012 to date).
He obtained his professional Accountancy qualification from the London School of Accountancy and Business Studies, his MBA (Finance) from the University of Manchester Business School and his PhD (Business Management) and the University of Tanzania in Dar es Salaam. He is also a member of the Institute of Chartered Accountants (Ghana), Chartered Institute of Management Accountants (UK) and Chartered Global Management Accountants (USA and UK).
Dr. Mawudor serves as member of the Governing Council of Daystar University, Kenya, Oikos Invest Foundation, Geneva and on several other Boards of Christian Organizations. Dr. Mawudor is the author of two books: Financial Sustainability of Church Related Organizations and Ethical Investments and Financial Sustainability of FBO's.
PROFESSOR KOFI A OSEI
HOD (Accounting & Finance) / Lecturer
DR. KWASI ADDEI MENSAH
HOD(General Business) / Lecturer
DR. EMELIA AMOAKO-ASIEDU
HOD(Management and Marketing) / Lecturer
DR. CHARLES ACHEAMPONG
HOD (Extra Mural Studies) / Lecturer
MRS. LORETTA SYLVIA TETTEH
Lecturer
MR. ALEX KWAME ABASI
Lecturer
MR. ERIC BENJAMIN HAYFRON
Lecturer
MS. EVELYN MAAME AMA ASSAN
Lecturer
MR. FRANCIS ABLORDE
Lecturer
MR. HARRY SIAW BAMPOE
Lecturer
MRS. VIDA ASANTE BOATENG
Lecturer
MR. ERIC BENJAMIN HAYFRON
Lecturer
MR. THOMAS ACHUMBE
Lecturer
MRS. VIDA ASANTE BOATENG
Lecturer
MR. KOJO AKUOKOH FRIMPONG
Lecturer
MR. OSCAR KWADZODE
Lecturer