Dr. Paul Kofi Fynn
Rt. Rev. Dr. Paul Kofi Fynn was born on February 10, 1940 at Manso-Atwere, a town in the Amansie West District in the Ashanti Region of the Republic of Ghana.  He is the sixth of nine children born to his parents.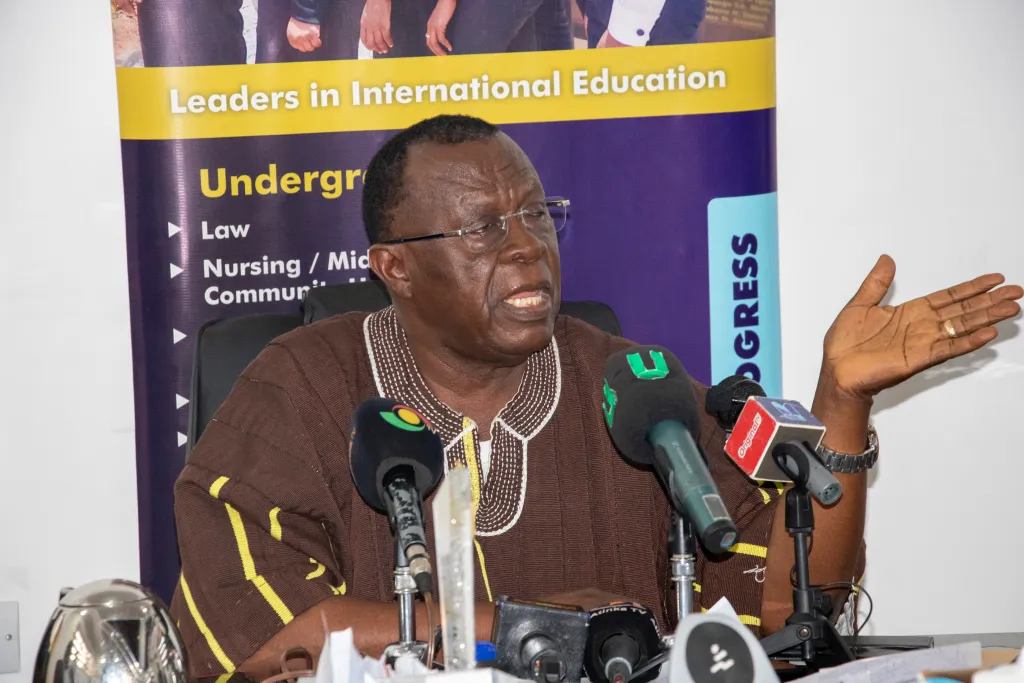 Educational Background
In 1971, he was enrolled in Wheaton College, Wheaton, Illinois, USA graduating with B.A. English. He then attended Northwestern University in Evanston, Illinois, USA where he obtained M.A. in Journalism in 1978.  He worked with a newspaper, Chicago Tribune, USA, for a brief period in 1978 and proved his worth in journalism.  He earned Doctor of Divinity by the Lutheran Theological Seminary, Fort Wayne, Indiana, in 1994.
He is the current African World Area Representative on the International Lutheran Council from 2003 to present, having served as Secretary of the same body from 1978 to 1990.  As worker priest he receives no salary from the Church.
Career / Leadership
He has been the Bishop of Evangelical Lutheran Church of Ghana from 1978 to present, Senior Lecturer, Lutheran Seminary, Accra, Ghana from 1998 to present. Also, he shares his rich experience with other Christian community in Ghana and was the Chairman of the Christian Council of Ghana from 2003 to 2007.  Dr. Fynn preaches with power and has been on the list of Guest Speakers at several conferences, conventions, seminars, workshops and Church Services both locally and internationally.  Dr. Fynn has written several journals for the Lutheran Church International.
Achievements
Currently, Dr. Fynn, who himself a Noble, is the President of the West Africa Nobles Forum – a group of eminent West Africa Nobles and has chaired several Committees and Boards of various organizations.
Awards
He received the 2013 Ghana's Best Entrepreneurship Award in Education.
His business exploits includes Managing/Proprietor, Southern Fried Chicken Restaurants-Ghana; Managing Proprietor, Christian Service Farms; Managing Proprietor, Premier Meat Products; Managing Proprietor, Triple Crown Guest Lodge, Managing Proprietor
Hobbies
He jogs, reads and writes as hobbies.