Thelma Teetee Ahamba is an alumna of Wisconsin International University College, Ghana and currently a marketing officer with Lonestar Cell MTN headquartered in the Liberian capital, Monrovia. As well as being a full time marketing officer for the telecom firm, Thelma also makes time aside a very busy schedule to practice her passion as a fashion entrepreneur.
Her fashion brand, @ahamba_klothing has found respite in the face of the global outbreak of the novel Corona Virus with the production of stylish and health conscious face masks as her contribution towards the fights against Covid-19 in her country.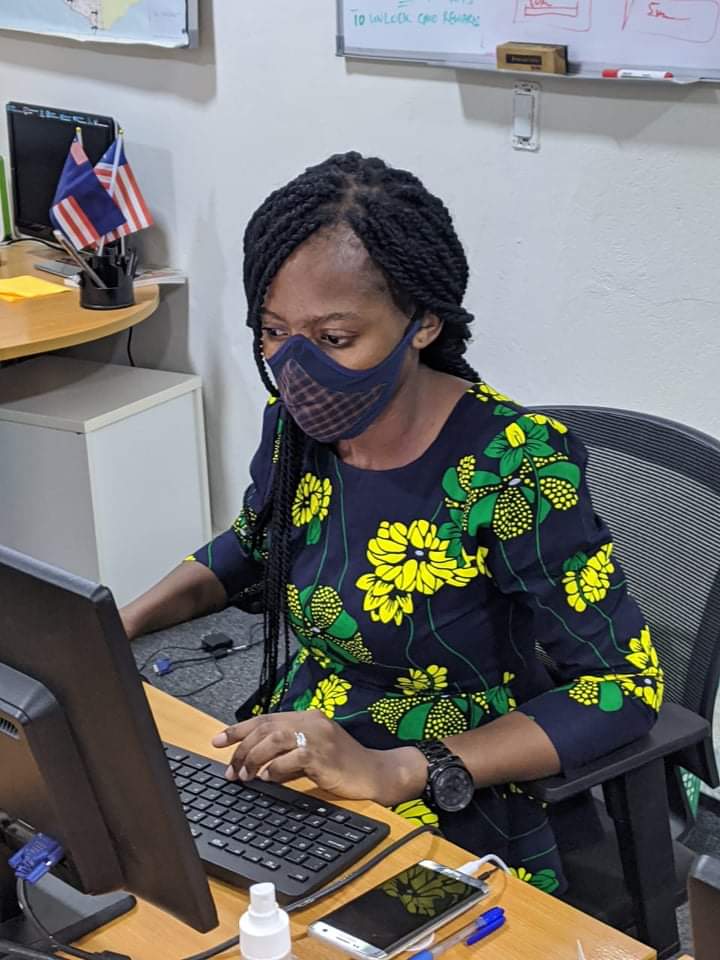 THE PROBLEM – COVID 19
When asked about her motivation for creating her style of masks, she said: "I noticed that most of the masks being sold on the market didn't fit quite well and was therefore uncomfortable. People wore them anyway because it was mandated by the law. But the problem however was that these masks had gaps in between that still made it possible for people to touch their nose or chin which, in essence, defeats the purpose of the masks."
THE SOLUTION – AHAMBA KLOTHING FACE MASKS
"Ahamba clothing, in our effort to stop the spread of the virus, designed a fashionably fitted and comfortable mask that allows the user to talk and breath freely without having to take it off which helps reduce the contact with the face with exposed fingers/hands. She further encouraged everyone to remain alert and conscious of the dangers of the COVID 19 by abiding by the WHO safety protocols of wearing face masks at all times.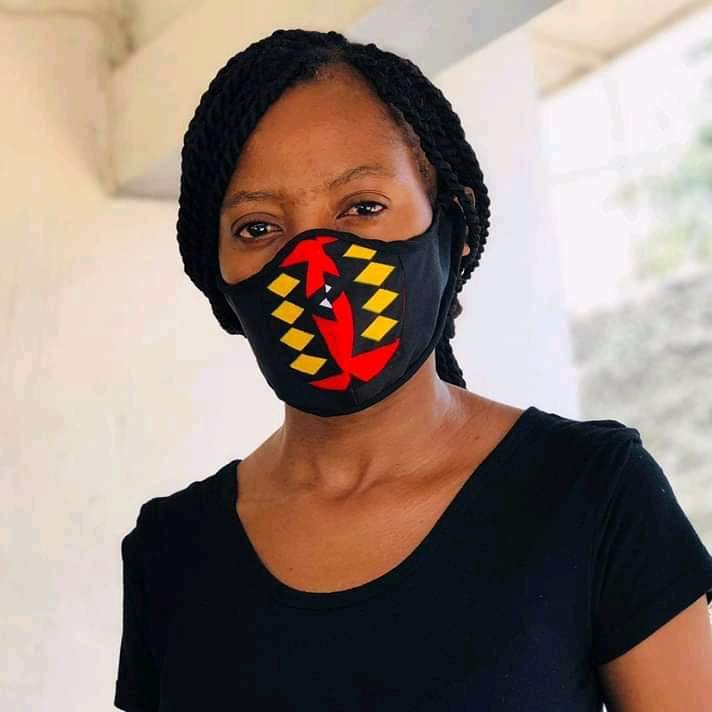 Here at Wisconsin International University College, we wish to commend Thelma for being one of the many Wisconsin products contributing their quota in the fight to defeat Covid-19.
#covid19 #covidentrepreneur #facemasks #facemask #wisconson #coronavirus #innovation