Mr. Albert Agoabey, a Law student at Wisconsin has donated some items to the University management and some student groups on campus to augment the efforts towards ensuring improved service delivery for all students.
Some of the items donated included, toiletry materials to the Wisconsin Nursing and Midwifery Students' Association (WIUNSA) including T-rolls among others. He also donated four 140 liters waste bins to the University Management to back up the waste management efforts on campus as well as some religious items like prayer bids and mats, ablution slippers and a wall clock among others to the Ghana Muslim Students Association (GMSA) on campus. Plans are on course in soliciting supports to various student groups for an improved leadership.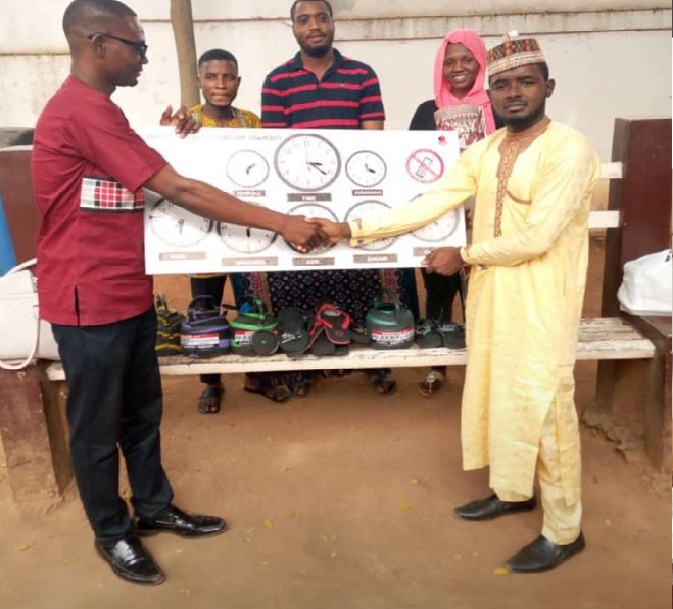 Mr. Albert happens to be a former student of University of Ghana with first class honours in Sociology with Psychology and Master of Philosophy (MPhil) in Public Administration and currently reading Post First Degree Bachelor of Laws (LLB) at Wisconsin International University College. His enviable academic credentials coupled with his humility, and friendliness aside other achievements in life propels him ahead of his competitors. To many students, he possess the required experience and better suitable for leading the student front for mutual benefit for all.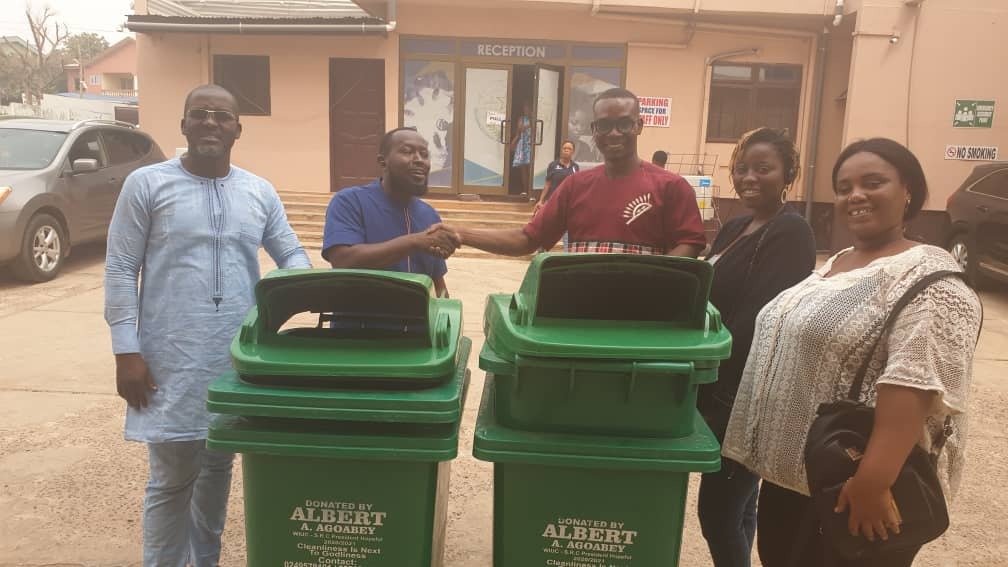 Politically, he has vast experience in leadership both in the outside world and in students' leadership from the days of senior high school and at the University of Ghana. The recent of which was the Speaker of Parliament for Graduate Students' Association of Ghana (GRASAG) at the University of Ghana.
In industry, Mr. Albert has worked with the Ministry of Local government in various Districts including Nkwanta North, Krachi Nchumbru in the Oti Region and North Tongu Bator and Anloga Districts respectively in the Volta Region, in the capacity as District Budget Analyst aside other key roles. He is also a former teacher and devoted catholic.
His motivation for contesting the position of SRC President is to strategically eliminate apathy among students in WIUC to promote active participatory governance and patronage of all Programs of the SRC for robust student activism directed at positive advocacy for students' interest.
According to Albert, the main role of student leadership is to complement the efforts of University Management without compromising students' interest for collective and mutual growth and development.